Truflo Road CNC Flex mini pump review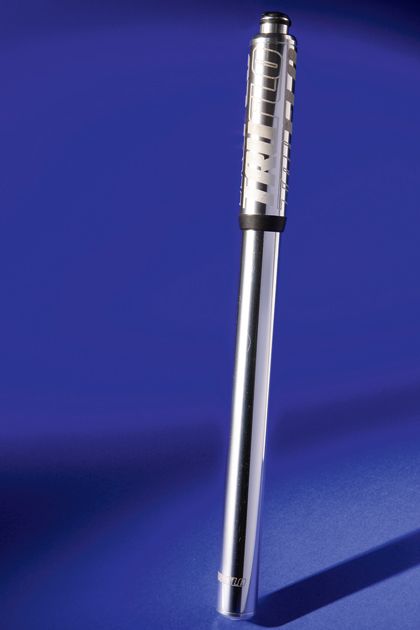 We easily reached 68psi at 180 strokes and the pump could have gone on comfortably. It uses the same clever switchable flexi connector as the Cube, which leaked no air at any point.
For
+

Easy to achieve high air pressures
Against
-

Too long for a jersey pocket
This is the longest pump of our seven; in fact its dimensions push the limits of what constitutes a mini-pump.
I personally wouldn't feel happy carrying this rather elegant pump in the average jersey pocket — it's simply too long and looks too likely to tumble out at any moment.
Like all the other pumps here, it does come with a frame mount (a bottle boss mount in this case) so that would solve the stowage problem — at least for one bike.
In use, this is easily one of the best pumps here. The action is smooth and positive, and with the longer part of the pump acting as the handle, it offers a comfortable, solid grip.