Challenge Forte Open Road tyre review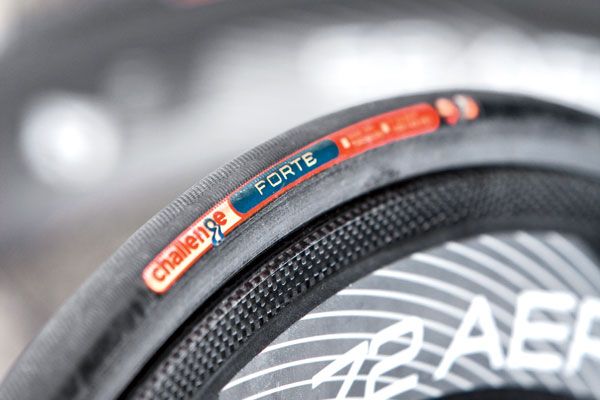 Cycling Weekly Verdict
A sidewall puncture suggests they could be vulnerable to side impacts, but I'm swiftly growing to trust these in every other regard, especially on slippery, wet corners.
Badged as a sister tyre to the Criterium, the Forte has a more aggressive tread for grip in wet conditions and, I could also add, sketchy Derbyshire descents.
Like the Criterium, it's only available in 23mm, but the Forte has a slightly lower thread count of 300; not that you'd notice much increase in rolling resistance as a consequence.