How cross-training can help reach your cycling goals
Got a big challenge lined up for later in the summer?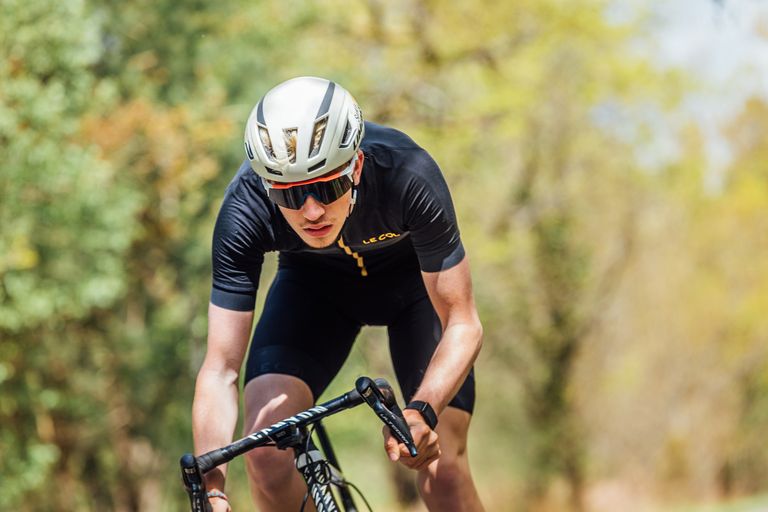 (Image credit: Future)
Promotional feature with ARUK (opens in new tab)
The key basis of any training plan is the time you spend on the bike. Combining a mix of endurance rides, high-intensity interval sessions along with recovery rides will ensure your body will hit the start line in the best form possible.
But if you really want to eek as much as you can out of your body, then including some cross-training sessions can be a useful way to help not only your physical state but psychological wellbeing through adding some variety to your training plan.
Here are some of the best ways to add tweak your training in the lead-up to your big event.
Weight and core training
Hitting the gym may well be intimidating for some cyclists who haven't used the gym before but if you are confident enough or already have a gym membership then completing a number of strengthening exercises can be a great addition to your cycling preparation.
Machines such as the leg press, hamstring curl or weighted lunges, or squats are a few excellent exercises that focus on building strength in key cycling muscles.
If you aren't a proficient gym goer then carrying out bodyweight exercises at home can also build strength. Planks, dead bugs as well as bodyweight lunges and squats can be very useful for strengthening and maintaining key core, leg, and glute muscles
Walking
You may scoff at the idea of walking being considered a cross-training activity but racking up some slow but steady steps has benefits despite its low strain output.
But heading out for a short walk can not only be refreshing for your mind, but also a great way to flush out any toxins you may have accumulated as well as any aches and pains from previous rides.
Yoga or pilates
Due to the fixed state we position ourselves in when cycling and its repetitive motion, it isn't surprising that cyclists can experience lower back, neck or other niggles.
Completing a few gentle beginner yoga or pilates sessions over the course of your training plan can be really beneficial to keep any aches that may turn into injuries at bay.
Yoga and pilates can also help build stability within your core muscles which can be great for increasing pedalling efficiency.
Running
Now running may be seen as a dirty word within the sport of cycling, but it does hold many benefits to those training for an event or working towards a goal.
Thanks to its more intense efforts, it is the perfect tonic for the more time-strapped cyclist who still wants to get a short but intense session in.
If you are able to avoid lots of harsh road running and run on trails which will be far more easier on your joints and bones which may not be used to the high impact compared to cycling.
Swimming
Another great cross training addition to any plan is the complete opposite of the high-impact nature of running to the almost zero impact activity of swimming.
Taking a dip in the pool for a recovery session or a full-on cardiovascular workout is a great way of keeping your training from stagnating. The weightless workout is perfect for cyclists who can also utilise breathing techniques to further their fitness as well. The passing of water over your muscles also has a therapeutic effect as well.
Of course including one or two of these cross-training activities into your training plan shouldn't be at the sacrifice of a session on the bike itself. So be sure to work out what works best for you, your goals and the spare time you have available to train.
Thank you for reading 5 articles this month* Join now for unlimited access
Enjoy your first month for just £1 / $1 / €1
*Read 5 free articles per month without a subscription
Join now for unlimited access
Try first month for just £1 / $1 / €1
Paul Knott is a fitness and features writer, who has also presented Cycling Weekly videos as well as contributing to the print magazine as well as online articles. In 2020 he published his first book, The Official Tour de France Road Cycling Training Guide (Welbeck), a guide designed to help readers improve their cycling performance via cherrypicking from the strategies adopted by the pros.