7 of the best performance saddles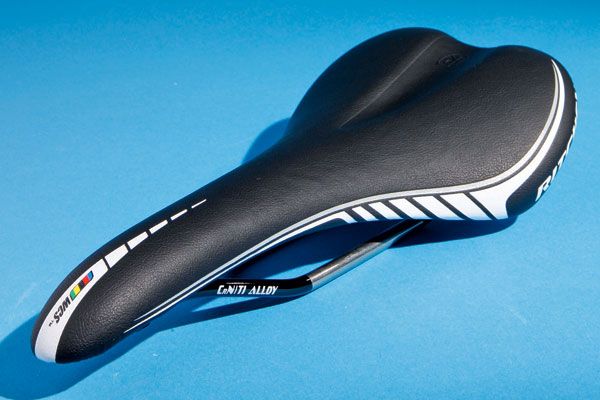 Here's what you need to look for when buying a performance saddle and seven potentially perfect performance perches
Products
Specialized Toupe Pro
Saddle test: Specialized Toupe Pro £100
£100.00
Score
Ritchey Contrail saddle
Saddle review: Ritchey WCS contrail £95
£95.00
Score
Fizik Arione R3 saddle
Saddle review: Fizik Arione R3 £130
£130.00
Score
Pro Turnix saddle
Saddle review: Pro Turnix £120
£120.00
Score
Prologo Nago Evo Ti 1.4 £100
Saddle review: Prologo Nago Evo Ti 1.4 £100
£100.00
Score
Selle Italia SLR Flow
Saddle review: Selle Italia SLR Flow £109
£109.00
Score
San Marco Regal Racing Team £125
Saddle review: San Marco Regal Racing Team £125
£125.00
Score
Verdict
With each saddle serving its own purpose, you can't fail to find something here to suit. In terms of price and specification, the Specialized grabbed the headlines straight away, and it managed to secure a win in this test by also offering standout levels of comfort and style.
Extra hat tips go to the Ritchey, for excellent levels of comfort and support, which will be great for newer riders not looking for a minimalist saddle, and the Selle Italia, which managed to balance a lightweight racy attitude with comfort.
Not every rider is the same though, so hopefully by reading each saddle review individually, you'll have a better idea of what might work for you.
Be honest about what kind of riding you enjoy, and more importantly, what type of rider you are, and you'll find a saddle that will provide a comfortable ride over endless miles.