Best cycling saddles: the key to riding in comfort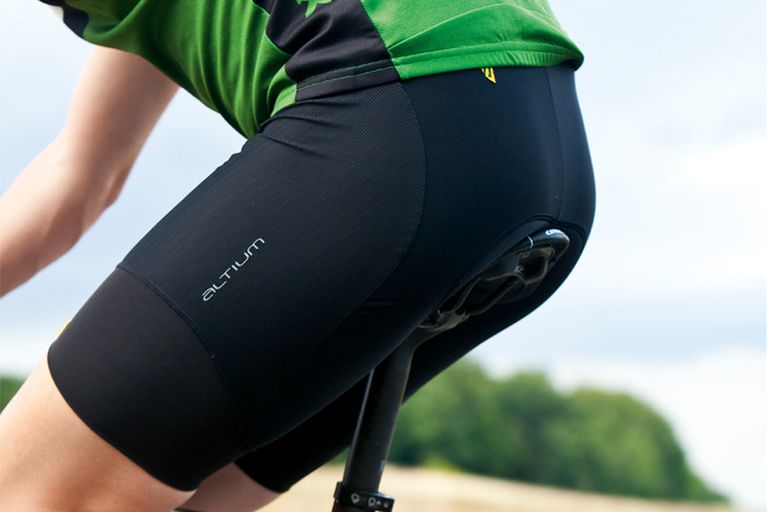 (Image credit: Future)
Finding the best bicycle saddle for you can take a bit of work, but it's well worth the investment of time, and a little money.
An uncomfortable bike seat can turn cycling into a miserable experience – and can even lead to long term injuries if you find you're sitting strangely in search of comfort.
The best saddle for you varies dramatically from one cyclist to the next - and is determined by a number of factors: anatomical differences, riding style, discipline and everything in between.
The big variance in what riders need means that there's a huge amount of choice on offer. It's finding the one that actually suits you which is the problem.
We've got a detailed guide to choosing the right saddle for you here, and it's well worth a read before you make your purchase.
What causes saddle discomfort?
Discomfort in the saddle varies between riders, but among male riders is often the result of a saddle that is too narrow. Women often struggle with pressure at the front of the saddle, and we've got a dedicated page on the best women's saddles here.
We all have different-width 'sit-bones'. The ischial tuberosities are the parts of your body designed to bear your seated weight. Most cases of saddle-related discomfort arise because the load is carried on the soft tissues between the sit bones rather than by the bones themselves.
Also, bear in mind that the perceived width of your rear end has little to do with the actual bone structure. Good bike shops, and some brands, offer test ride programs so you can try before you buy.
Our pick of the best cycling saddles
This list contains the best men's saddles we've reviewed. Female riders will likely find a better solution on our list of the best women's saddles.
Comfort that adapts to you
Reasons to buy
+Comfortable+Unique construction+Technology
Reasons to avoid
-Price-Open honeycomb design can attract dirt
Fizik's latest saddle incorporates an innovative new construction process and aims to create a custom, fit-to-body feel.
We found it provides excellent support, this saddle allowed our tester to ride in total comfort. The only major downside is the cost, which is largely attributed to the fact that this is new technology.
On a minor gripe not, we found the honeycomb design can be hard to clean dirt out of.
Suited to in-saddle shufflers
Reasons to buy
+Length+Cut out+Soft cover+Carbon rails+Width options
Reasons to avoid
-Marketed as a men's saddle, suits women too
The Romin Evo is a long-nosed saddle, suited to riders who like to move around on the bike, sitting on the nose during efforts and placing their weight back on the climbs.
The cut-out is long and provides a good level of relief, though it is relatively narrow. This saddle comes in three widths, so there should be an option for most riders, and you can buy it with carbon or steel rails at varying price points.
Initially marketed as a men's saddle, we've had male and female testers get on with this option - suggesting it has a wide appeal.
Stylish and comfortable, but not for weight weenies
Reasons to buy
+Comfort+Build quality+The looks!
Reasons to avoid
-A little weighty-No plain colours for shrinking violets!
The Ignite is Supacaz's take on the modern short and stubby saddle. It's not as truncated as other 'short' saddles and still has a fairly classic shape and proportions. Effectively, it's a middle ground between the currently fashionable short-nosed saddles, and traditional long-nosed options.
Our tester found it one of the best in terms of all-around comfort and loved the loud colorways. But it doesn't come cheap, and of course not everyone wants a saddle that catches the eye as much as this one.
Flexible wings and plenty of tailored fit options
Reasons to buy
+Padding+Fit options+Flex wings+Weight+Fit assistance
Reasons to avoid
-Black only
The lightweight Fizik Antares R3 saddle provides a great balance of comfort and freedom of movement. The use of more affordable materials mirrors the fit of high-end versions without the sky-high price tag whilst flex at the rear moves with the rider.
Fizik offers detailed analysis to help riders to choose the right saddle for them, with this one tailored to 'Chameleon' riders, eg those not as flexible as the 'Snake' or as inflexible as the 'Bull'. It's an in-between option, for advice on which Fizik saddle to choose check out the brand's handy app.
There are two widths available, to ensure all riders can find the perfect fit.
Most popular stubby saddle
Reasons to buy
+Looks nice+Light+Comfortable
Reasons to avoid
-Not a lot of padding-Carbon fibre rails won't fit all seatposts
The Specialized Power was the saddle that kicked off the short and stubby trend that has since seen just about every saddle brand launch their own version.
With a wide profile and sizable pressuring releasing cutout, this best suited to those who ride in an aggressive position, or spend a lot of time in the drops.
The MIMIC range, designed to alleviate soft tissue pressure some female riders experience when using saddles with large cutouts, has proved extremely popular among male riders too.
An oft-reported downside of the Power is that the rear fans out, and can rub against some riders' hamstrings, the Power Arc is a variation which avoids this via a more rounded rear.
Short nosed with a wide cut-out
Reasons to buy
+Comfort+Construction+Better value than most brand's high-end saddles
Reasons to avoid
-Oval carbon rails won't fit every seatpost-Slightly trickier to set up than a standard saddle
A short-nosed saddle which might feel a bit strange if the stubby genre is new to you, but we found the design incredibly comfortable.
Since you're encouraged to sit in a static position, the set up can take a little longer but it's well worth the effort. There's not many saddles that we've sat upon that offered us so much comfort.
This saddle is well suited to both road and time trial riding, as it really locks the cyclist into a set position, helping them to stay put throughout the effort.
One for riders who flat, long, and light
Reasons to buy
+Super lightweight+Relatively comfortable
Reasons to avoid
-Rail cross section can get in the way of some seat clamp designs
A weight weenie's dream at 114g, this saddle will suit a rider who wants a flat, narrow saddle. Whatever your riding position, even aggressive on-the-nose styles, this saddle allows you to sit exactly how you wish without any obstruction or lack of comfort.
It's not totally perfect - such lightweight has to compensate in at least something, right? - but it remains comfortable even on longer riders.
Fizik are famous for categorizing their saddles based upon flexibility and riding style. The Arione is suited to flexible riders and is quite a narrow perch.
The length provides plenty of room for a rider to move around, but the width means it won't suit everyone.
The Arione is an extremely popular saddle that suits a great many riders.
A lot of squish in a smooth profile
Reasons to buy
+Light+Waterproof+Lots of options+Good value
Reasons to avoid
-A bit firm for longer rides
Fabric offers low weight saddles, thanks to their unique method of gluing the padding and cover to the base. It looks like a traditional saddle, but squish the surface and you'll discover a thick layer of comfort.
Their perches come in several styles: the Flat models are ideal for those who sit in a more aggressive position; the Shallow versions suit more endurance orientated riders; and the Radius is ideal for those in an upright position.
Pro Stealth saddle
A flat short nosed saddle with pressure relief aplenty
A stubby saddle, a lot like the Specialized Power, the Pro Stealth has a wide pressure relief channel that suits riders who like to sit in an aggressive position and stay there. Unlike the Power, the rear is flatter and doesn't splay out quite so much, so it's a good option for those who find the power rubs their hamstrings.
It's a unisex option that comes in two widths and will suit time trial riders as well as regular roadies. Versatile.
The time triallists favourite
Reasons to buy
+Proven to increase bloodflow and decrease genital numbness+Very comfortable in an aggressive position
Reasons to avoid
-Heavier than a traditional saddle of this price-Looks
ISM saddles are renowned for serving time trial riders and track riders particularly well, since the noseless design reduces pressure when you're riding on the rivet. ISM saddles are seen frequently aboard time trial bikes for this reason.
They can work well on the road too. Our tester gave this one 5/5 - though be aware that setting up an ISM saddle will be different to setting up a standard saddle, so check the instructions. Most dealers offer test saddles want to try one out before you buy.
Cycling saddles: what to look for
Bike saddle rails and materials
The rails of a saddle create a frame under the seating area that fits into the clamp at the top of your seatpost. Most modern bikes conform to the same standard, so any reputable saddle will fit any reputable bike.
A Fizik Arione saddle with carbon rails. This was often the saddle of choice for Bradley Wiggins.
Rails are one of the main areas that affect saddle price. Entry-level saddles have steel rails, and the further up the price bar you move, the more you encounter manganese, titanium and carbon.As you progress through the materials, they get lighter and more expensive.
Carbon rails are the most expensive and the lightest. Carbon and titanium are also slightly more forgiving than steel, allowing for more comfort.
The important thing to remember is that the basic steel railed model will often have the same shape as the top end carbon-railed version.
Bike saddle padding
A common misconception is that more padding equals a comfier saddle. If this were the case the people who spend the most time on bikes -Tour de France riders - would be using very veritable lazy-e boys.
The reality is that padding deforms and creates more contact, so on longer rides, it can be less comfortable. Thick, soft padding may initially seem like a good idea to alleviate saddle discomfort, but often a squishy saddle will just compress down under the sit bones and push up in the middle, shifting the pressure from you sit-bones to the soft tissue in-between.
>>> Saddle sores: how to prevent and treat them
Can a saddle be too firm though? Some riders (male and female) ride bare carbon saddles and get along fine. This isn't for everyone, but it does highlight that far more important than padding is shape.
To maximize comfort you should aim to get a saddle that is the right shape for your style of riding and sit bones.
Bike saddle shape
Shape is the most important aspect of saddle comfort. Saddles come in a plethora of different shapes, designed to support different riders and different styles of riding.
Narrower, flatter saddles such as the Fizik Arione tend to suit more aggressive riders with a lower position (such as Bradley Wiggins). The Specialized Romin is another example.
Bradley Wiggins has a very flat back and aggressive position and favours a flat and narrow saddle.
A slightly wider saddle with a curved profile, such as this Fabric Scoop, is often the choice of riders who sit more upright. The Fizik Aliante and Specialized Toupé are also examples of saddles designed for a more upright position.
Bike saddles and sit bone width
Many bike shops have what we like to call 'bum-ometers' (we just made that up). These are devices that you can sit on and feature a memory foam. Your sit bones leave an impression in foam, the width of which can be measured.
A general rule of thumb is that the saddle width should be sit bone width +2cm. Specialized and Bontrager both produce devices like this to measure your sit bones and these are often available to try in your local bike shop.
Alternatively, if you don't have access to a bum-ometer you could always improvise with some Playdoh and a sheet of paper or a piece of cardboard. It's an important thing to remember is that a bigger derriere doesn't necessarily mean you have bigger/wider sit bones...
>>> 31 things you always wanted to know about cycling, but were afraid to ask
Bike saddle cut-outs and relief channels
So you've measured your sit bones, you're happy that your saddle is flat enough and the padding is good, but you still feel discomfort. The solution? You may need a cut-out.
Cut-outs and relief channels come in all shapes and sizes, and the best way to see if you'll benefit is to try one. Cut-outs and channels can relieve stress on soft tissues in your delicate areas. If you repeatedly experience discomfort this might be for you.
Some bike saddles feature relief channels. This is an alternative to a full cut-out and is very popular with some people.
Is it bad to have a cut-out if you don't need one? Many people who don't need a cut-out comfortably ride saddles with cut-outs with no problems. However, some people find that cut-outs can increase pressure at the edges, or pinch delicate skin.
Time trial bike saddles
Riding in a time trial position requires most riders to be 'on the rivet'. This can mean the rider has a forward rotated pelvis, with the sit bones typically up, off the saddle surface.
In this forward position, the pubic bone and other soft tissues become weight-bearing. Triathletes and time trialists tend to favour special saddles that have effectively had the nose chopped off, like the Fizik Tritone.
This also enables pro riders to push the saddle further forward on the rails, as there is a current (arguably outdated) UCIrule that limits how far forward the nose of the saddle can go.
Fizik's TT saddle allows the rider to set the saddle as far forward as is within the rules
How to choose a bike saddle
Finding the perfect saddle for you can take a little work.
First: try to determine what it is you don't like about an existing saddle - are there key aspects that don't seem right? If so, use those to determine what needs to change.
Riders who spend a lot of time in an aggressive position often want a pressure relief channel, while those who desire the freedom to move around a lot will favor a longer nose.
Next: shop around, look for models that are suited to your style of riding, level of flexibility and anatomy. Ideally, seek out brands that offer a proper fitting process such as the Selle Italia 'idmatch' that you'll find in all stores that stock their models.
Alternatively, hunt out the brands that offer test saddles from dealers. Fizik and ISM both provide this service.
Any returns policy on offer is important, too - some companies will allow you to buy a saddle to try it out and swap it for another if you are not happy with it within 30 days. This is very useful for testing a few options.
Other considerations when buying a bike saddle
Remember, changing your saddle can change your saddle height. If you get a new saddle, it is worth reassessing your saddle height. It's also a good idea to check that the saddle is sitting at the correct position on the rails - getting this wrong can lead to discomfort elsewhere, such as knee pain.
Hopefully, it goes without saying, but the shorts you'll wear on the bike make a difference to your overall comfort, too.
If you are regularly suffering from discomfort on the bike, make sure that you've invested in a good quality, properly fitting pair of cycling specific shorts before you blame the seat.
One last thing: when you try a saddle don't wear a pair of jeans!