Best cycling shorts for men: bike bib shorts for comfortable riding
If you're hoping to rack up the miles, or smash few HIIT sessions at home, you'll want a quality pair of the best cycling shorts. Here are our favourites...
Included in this guide:
1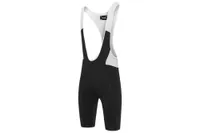 Attaquer
All Day bib shorts
2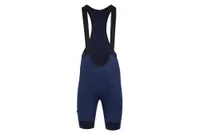 Velocio
Concept bib shorts
3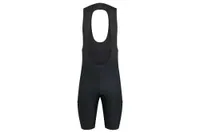 Rapha
Core Cargo bib shorts
4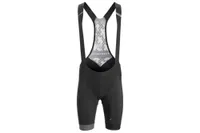 Assos
Cento Evo Bib Shorts
5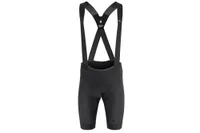 Assos
Equipe RS Bib Shorts S9
6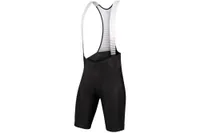 Endura
Pro SL
7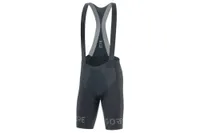 Gore
C7 Long Distance bib shorts
8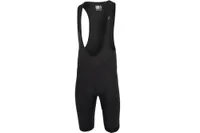 Madison
turbo bib shorts
9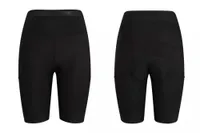 Rapha
Core shorts
10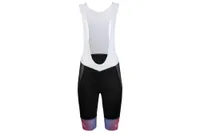 Le
Col X Wahoo Indoor Training bib shorts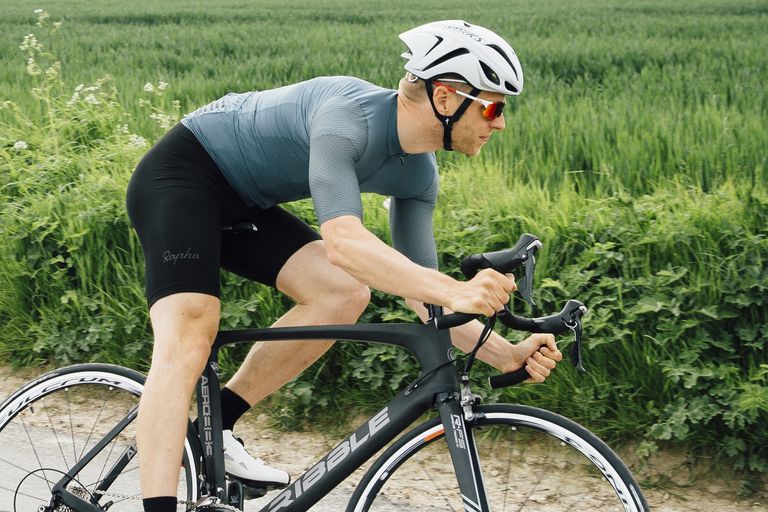 (Image credit: chris catchpole)
Cycling shorts are the number one piece of kit in any rider's wardrobe - a good pair of padded cycling shorts can ensure you're able to put the time in on the bike, a bad pair can lead to a lot of discomfort, taking the joy out of your ride.
The best cycling shorts include a quality chamois (the pad), quick-drying and high wicking material, a stretchy fabric so that there's no flapping about and a comfortable fit.
While it's important to team with the best men's cycling jerseys , it's vital to get the right fit for you and style of riding.
Cycling shorts come in two distinct forms: bib shorts and waist shorts. There's more detail on this below - but for most riders the ideal cycling shorts are the bib option, especially when on one of the best road bikes as more often than not these provide greater comfort preventing waistband compression round your middle and prevent any jersey to shorts gaps appearing when on your bike.
If you opt for waist shorts, you'll want a pair with a high and wideband to prevent tummy discomfort. But these can be the perfect cycling shorts for popping under casualwear for a more pleasant saddle experience when hopping on a comfort bike for a gentle spin
Shorts for cycling can cost anywhere between £20 and £300+. Generally speaking, expect to pay more for the best cycling shorts as these usually results in a more flattering fit and high tech pad, reducing the risk of saddle sores, and sometimes handy add ons like radio pockets and compressive or aero fabric.
There are many, many pairs of shorts out there and there's a lot of good options. We've had the opportunity to test many pairs of cycling shorts and we can't include every good option in this list (you'd fall asleep) - so we've cherry-picked our favourite cycling shorts for you here.
Or, if you're looking for a bargain, we've rounded up the best discounts on bib shorts in our best January bike sales hub page. Whether you need another set for your indoor sessions, of if you're stocking up ready for warmer weather, it's well worth checking out before committing to buy.
Best cycling bib shorts
Best cycling bib shorts
While much of the buying guide will ring true for both men and women, the shorts we've included on this page have been tested by men, although there are often female versions of the same shorts, we can't vouch for their comfort. We've a dedicated a page which just includes the best women's cycling shorts detailing exactly what to look for and hand pick our favourite pairs.
If you're specifically looking for more affordable riding attire? Check out our round up of the best cheap cycling clothing to help you on your bike for less.
Image 1 of 2
Image 1 of 2
Image 2 of 2
Best cycling shorts for long days in the saddle
Specifications
Fit options : Male, female
Colours : Black, Navy (+ logo colourway options)
Sizes : XS - XXL
Additional features : Sun guard, reflective details,
Reasons to buy
+
Soft materials
+
Race cut fit
+
Well padded chamois
Reasons to avoid
-
Chamois doesn't dry as quickly as thinner pads
These race fit pair of bib shorts from the Sidney, Australia, brand manage to balance a truly all day chamois pad with a lightweight pair of shorts.
The six panel velvet soft shorts providing enough compression to keep your muscles happy and supported, while the the mesh straps are stretchy in all directions to prevent any pinching or chafing on the rest of the body.
Tested on a variety of rides, from all day road rides to 60km mountain bike adventures to even stupidly long Zwift events, and they delivered time after time.
The only down side is that the thicker chamios pad does retain moisture more than other shorts on test, so can get a bit icky feeling when at the cafe stop, especially if it's a sweaty or wet ride.
Available in sizes XS to XXL and male and female fits in both black and navy colours. It's a considered choice, but delivers performance you'd expect to see in much pricier pair of the best cycling shorts.
Image 1 of 2
Image 1 of 2
Image 2 of 2
Best cycling shorts for all-out comfort
Specifications
Fit options: Male, Female
Colours: Black, Navy
Sizes: XS - XXXXL
Additional features : Laser cut ventilation, reflective logos
Reasons to buy
+
Sublime body contouring chamois
+
Highly compressive fabrics
+
Snug fit
+
Heat and moisture management
Velocio's aim with the Concept bib shorts was make bibs that a pro rider would wear if they weren't contractually obligated to pull on shorts from their team sponsor.
After clocking up the miles in them, our tester confidently confirmed that the New England-based company not just met its objective, but surpassed it, finding quite simply the most comfortable bib cycling shorts he's ever ridden.
They weren't quite as breathable as the brand's Ultralight bibshorts, but were a close second, especially in terms of moisture management.
The stand out feature by far is the 'floating chamios'. It's similar to the Assos GoldenGate floating pad, as featured below in the Assos Cento Evo Bib shorts, and together with the uber compressing shorts creates an almost perfect pair of cycling bibshorts, which just the eye wincing price tag loosing them top marks.
The sizes range from XS to XXXL, and male and female fits in both black and navy colours, and if you do purchase, you won't be disappointed.
Image 1 of 2
Image 1 of 2
Image 2 of 2
Best cycling shorts for carrying spares
Specifications
Fit options: Male, Female
Colours: Black
Sizes: XS - XXXL
Additional features : Pockets, reflective details, easy toilet breaks
Reasons to buy
+
Very comfortable chamois
+
Very comfortable short
+
Pockets sit comfortably
+
Take the weight out of jersey pockets
Having spent a fair amount of time in the Rapha Core Cargo bib shorts the practicalities have shined through and they've become one of Cycling Weekly's go-to pairs for all types of riding.
Coming with four pockets, two on the legs and two on the back, there's easily room for a plus-sized phone inside a riding case, wallet, keys or a pump between them, without any sagging issues.
Built around the brilliant Rapha Core bib short, the Core Cargo adds versatility to an already comfortable package, and is ideal for gravel riding - but shouldn't be dismissed for an all day, all use pair of all round excellent cycling bib shorts.
There's sizes XS to XXL to choose from, and as it's Rapha, there's a female option too, but both come in black only.
Image 1 of 1
Image 1 of 1
Best cycling shorts with high-end chamois comfort
Specifications
Fit : Male
Colours: Black
Sizes: XS - XLG inc. TIR (XLG but wider)
Additional features: Crash replacement
Reasons to buy
+
GoldenGate floating pad
+
Moisture control
+
Robust fabric and construction
Reasons to avoid
-
Loose waist band in slim riders
-
Price tag
Cento is Assos' premium comfort label and is designed for those long days out in the saddle.
The shorts certainly lived up to the specified brief, they were quick wicking and left no feeling of clamminess, while the chamois pad dispatched multiple back to back 100km plus rides without causing any issues.
From strap to leg gripper, the Cento are one of the best cycling shorts on the market. Compression is spot on, and the 10mm S7 Evo chamois is probably the best we've tested, balancing all day comfort with suppleness of a much thinner pad, staying put in or out of the saddle.
The shorts have been designed specifically with a slightly more generous waist band than the Assos Equipe RS bib shorts R9 (as featured below). In theory it's great for comfort on endurance rides, in practice it's can prove a little loose on slim waisted riders.
Sizes XS to XL are available, with a welcomed TIR a practical black only colour.
Image 1 of 2
Image 1 of 2
Image 2 of 2
Best cycling bib shorts with minimal seams
Specifications
Fit : Male
Colours : Black, black/ red
Size: XS - XLG
Additional features : Crash replacement
Reasons to buy
+
Twin panel design for minimal seams
+
Comfortable chamios pad
+
Well built shorts
Reasons to avoid
-
Leg length shorter than standard
The Assos Equipe RS bib shorts S9 have paid special attention to the construction of the shorts, aiming to keep the pad stable and in one place.
The two panel construction has enabled the Swiss brand to keep seams to a minimum, but it's so called ergoBox structure keeps the shorts body contouring making these one of the best cycling short options for minimising friction rubs.
Taking design cues from race car roll boxes, the internal anti-sway bar on the bid straps helps secure the main body of the shorts in place, although our tester did find the legs did roll up at times.
This rolling is likely to be due to them sitting a few inches above the knee, noticeably short when compared to 'normal' length cycling bib shorts, eg that of the Assos Cento featured above.
The colourway options seem to depend on where you purchase the shorts from, but black is a dead cert, as is an option for a pair with just a hint of the classic Assos red on the leg in sizes from XS to XXL.
Image 1 of 2
Image 1 of 2
Image 2 of 2
Best cycling shorts for performance on a budget
Specifications
Fit: male, female
Colours: black
Sizes: XS - XXL,
Additional Features: Pad and fit options, leg length options,
Reasons to buy
+
Multi-width pad options
+
Multi-panel fit
+
Bib strap comfort
+
Leg length options
Endura's newly revamped Pro SL short achieved top marks, with our tester concluding that 'Endura has really put in the homework when re-vamping the Pro Sl short. The fit, aesthetics and comfort really are second to none right now.'
We found these impressive cycling shorts for the money, in fact we loved them so much we gave them a Cycling Weekly Editor's Choice award.
Similar to the likes of Assos and Santini, the Endura Pro SL attaches the bib straps much lower in to the body of the shorts, spreading the support more evenly, making the uppers really comfortable.
The chamois is really well balanced, similar to that of the likes of Rapha, with thickness and mobility performing in harmony.
Available in sizes XS to XXL with two leg length options and three pad sizes, but just black only.
Image 1 of 2
Image 1 of 2
Image 2 of 2
Best cycling shorts for going the distance
Specifications
Fit : Male, female
Colours: Black, blue
Sizes : S - XXL
Additional Features : Windstopper, radio pocket, reflective details
Reasons to buy
+
Comfortably airy fabric
+
Good pad placement for optimal riding comfort
+
seamless leg grippers
+
Comfortable straps
+
Plenty of reflective details
Reasons to avoid
-
Pricey end of the bib short market
-
Noticeable short bib-straps when standing
As the title suggests, these bib shorts are made for long days out in the saddle.
Being part of the 'C7' range, they also boast 'Central Core Architecture' - which means that the shorts are shaped around the all important chamois, rather than having it slotted in once the shorts have been made.
This means the Cytech pad stays put and offers plenty of comfort, and we liked the lack of hem on the leg grippers too, allowing for all size thighs to be accommodated without pinch points.
The fabric is light and breathes well, and the bibs made of a thin mesh are barely noticeable when riding, but when off the bike, a bit like the Castelli Free Aero Race Kit Version bib shorts, these come up short, giving them a more prominent feel.
There are both male and female fits available om sizes XS to XL in colours black or blue.
Turbo-Specific Cycling Shorts
Turbo-Specific Cycling Shorts
With the huge rise in the number of riders heading inside, some brands have dedicated ranges, and we've even selected our best indoor cycling clothing kit for indoor sessions in a separate buyers guide.
These generally come with a slightly more voluptuous chamois, to counter spending more time in the saddle, have significant breathability and sweat-wicking properties.
Although there's still an ongoing debate as to do you need indoor cycling specific clothing many riders are seeing the value of these targeted cycling shorts.
If you're debating the best home training option for you, then our guides on the best exercise bikes or best turbo trainers will answer all your questions, as well as recommend the ideal indoor riding equipment for you.
Image 1 of 2
Image 1 of 2
Image 2 of 2
Best no-frills turbo cycling shorts
Specifications
Fit : Male
Colours: Black
Sizes: S - XXL
Additional features : 60deg washable
Reasons to buy
+
Simple design
+
Can be washed at high temp
+
Designed for hot and sweaty riding
Stripped of all unnecessary features, Madison says the Turbo bib shorts are fast wicking and contain anti-bacterial properties, and can be washed at 60 degrees to help reduce sweat odours.
The open mesh straps and leg panels provide breathability and a specifically designed TMF chamois should provide the comfort.
As with other indoor specific clothing, their limiting factor is where you can ware them, as you might find the shorts specific breathability qualities leave little to the imagination as to what is (or isn't) under them!
We haven't had a pair in to test yet, so unfortunately can't give them a score, or compare to other brands. But in a market that's still emerging, it might be a slightly more affordable way of discovering if you need a pair of indoor training shorts over Le Col's offering below.
Image 1 of 2
Image 1 of 2
Image 2 of 2
Best cycling shorts with a bib free design
Specifications
Fit : Male, female
Colours: Black
Sizes : XS - XXL
Additional features : Dense knit for compression and modesty
Reasons to buy
+
No upper to get sweaty
+
Indoor and outdoor use
Reasons to avoid
-
Waist shorts can compress tummy
With no other waist shorts on our buyer's guide, it's fair to say we don't often recommend them, but coming from the same Core range that uses collection-specific materials and technology as the best-selling Core bib shorts, but without the shoulder straps to help reduce the build-up of heat that occurs when riding indoors.
These are a good compromise for riders who want the flexibility of indoor and out door shorts, or even if your indoor bike time is spent with others, meaning that modesty is a must (for them if not you)!
Doing away with shoulder straps means that the shorts are held in place with a tighter waist, which some riders find uncomfortable, although Rapha do promise a soft waist elastic.
Image 1 of 2
Image 1 of 2
Image 2 of 2
Best indoor cycling shorts for top end performance
Specifications
Fit : Male
Colours: Black/ white, black/ pink
Sizes : XS - 3XL
Additional features : Laser-cut thighs, Pro Gel Chamios
Reasons to buy
+
Excellent gel pad for long periods of sitting
+
Pro rider fit
+
Heat management and great ventilation
Reasons to avoid
-
Pricey end of market
-
Limited to indoor only
Le Col say compared with regular bib shorts, the indoor training optimized bibs offer increased temperature regulation throughout their construction and a pad that offers extra protection in the areas that you most need it when in an indoor training environment.
On test, it was hard to disagree with any of the brands claims. The huge perforated panels on the hips and front of legs provide excellent ventilation, and assist these bib short in being exceptionally light, despite the straps heavier construction.
The gel pad may seem bulky when pulling the shorts on for the first time, but these have been specifically designed for indoor use, which generally means more time in the saddle.
Our testing found these high quality shorts achieved this and made indoor training a more attractive proposition for our tester. If your concerned about the shorts transparent nature, you might want to go for the Rapha Core pair (above) but if you've signed up virtual riding and racing, out tester found that these were a fantastic purchase.
Best cycling shorts buyers guide
Why wear padded cycling shorts?
The number one job for a pair cycling shorts is protecting the rider from saddle soresand chafing by providing a layer of padding which is shaped to suit the riding position.
In preventing saddle sores, it's also really important to ensure you have the right saddle so highly recommend further reading on the best men's saddles (orbest women's saddles)
Cycling shorts are also constructed from high-wicking, quick-drying fabrics that encourage sweat to leave the surface of the skin thus keeping the rider dry and stank-free on hot days and helping to reduce the discomfort associated with riding in the rain.
How much should I spend on cycling shorts?
You can pick up a pair of cheap cycling shorts from as little as a meal out.
These will meet basic needs, coming with a chamois pad and will be constructed from lycra, which won't flap in the wind, and shouldn't bunch up when riding. These will be a marked improvement over jeans or non-padded sports shorts, but the difference between super cheap and a branded pair is like night and day.
The middle ground for a pair of quality cycling shorts will take you in to triple digits, and for that you can expect to buy a high quality pair of bib shorts that will provide several seasons of cycling in comfort.
Spending even more for a high end pair will provide you with more durable fabrics and extras such as compressive materials, more flattering fits thanks to the use of multiple panels and carefully constructed leg grippers. The chamois will often offer more breathability and multi density padding that provides more targeted comfort.
What are the differences between cycling bib shorts and waist shorts?
At Cycling Weekly, we test predominantly bib shorts, as in the main we find this style to offer the best cycling shorts for comfort, fit and performance. These have bib straps attached to the main body of the shorts.
The bib straps mean there's no need for a tougher piece of fabric at the waist to hold them up, eliminating any digging in at the stomach. It's also impossible for them to fall down - so there's no need to worry about plumbers crack or an unfortunate sunburn. Finally, the straps mean that the material stays put, and the chamois can't move around.
Shorts or waist shorts are, however, still popular. There is a simplicity in just pulling on a pair of shorts - and pulling them down for nature breaks.
Waist shorts are also generally cheaper, and often a good 'first cycling short' option for those new to the sport, who aren't totally onboard with padded shorts — yet.
Regardless of what you choose, it's important to know that you are not meant to wear underwear with padded cycling shorts. The chamois is designed to sit against your skin.
How to dress for hot conditions
What are the best materials for cycling shorts?
The choice of materials for designers is huge, from thicker, fleece-backed leg material used on thermal bib shorts for chilly spring conditions to well-ventilated back panels to combat the summer heat.
It's a good idea to have a selection of bib shorts in your collection, with varying options depending upon weather conditions.
Breathable fabrics or cut-outs at the back are good additions on a pair of summer cycling bib shorts
More expensive bib shorts will use fabrics which aid blood circulation through compression. Those aiming for the aero edge may also feature technologies said to slice through the wind faster than skin.
How do I find the best fitting cycling shorts?
Cycling shorts should be constructed from multiple panels of fabric. In general the more panels used, the better the fit, although the more advanced cycling shorts will use more technical fabrics which are capable of delivering a second skin fit from less panels.
You need to ensure the shoulder straps are comfortable. Some come up short, feeling a little restrictive, even for a rider of average height. Wherever possible, try on bib shorts (over underwear) and — as silly as you may feel in the dressing room — adopt a riding position to get a clear idea of how they'd really feel on the bike.
Styles vary as well - some riders like cycling shorts that reach almost to their knees, whilst others prefer them to finish mid-thigh.
Why is the chamois so important in cycling shorts?
The other details are important to consider, but the chamois is the absolute key bib short component. Get it right and your shorts will offer years of comfortable miles. Get it wrong and the pad can be like a mediaeval torture device
The best cycling short chamois pads are shaped to suit different sorts of riding — often the product description will give you an insight into the pad sewn into a pair you're looking at.
Endurance focused chamois pads will be thicker to cater for longer hours in the saddle and will usually have denser foam at the rear to cater for an upright position.
A chamois that's designed for short, hard, race efforts will often have more padding at the front as riders on the rivet will usually rotate more to sit on the end of the saddle.
Many brands buy in their chamois from an external company, such as Cytech, and can often use the same pad as a competitor.
The chamois often comes with some additional features, such as perforation to provide breathability, and an anti-bacterial treatment to keep the shorts fresh.
Hannah Bussey is Cycling Weekly's longest serving Tech writer, having started with the Magazine back in 2011.
She's specialises on the technical side of all things cycling, including Pro Peloton Team kit having covered multiple seasons of the Spring Classics, and Grand Tours for both print and websites. Prior to joining Cycling Weekly, Hannah was a successful road and track racer, competing in UCI races across the world, and has raced in most of Europe, China, Pakistan and New Zealand. For fun, she's ridden LEJoG unaided, a lap of Majorca in a day, win 24 hour mountain bike race and tackle famous mountain passes in the French Alps, Pyrenees, Dolomites and Himalayas. She lives just outside the Peak District National Park near Manchester UK with her partner, daughter and a small but beautifully formed bike collection.