£32 million to develop grassroots cycling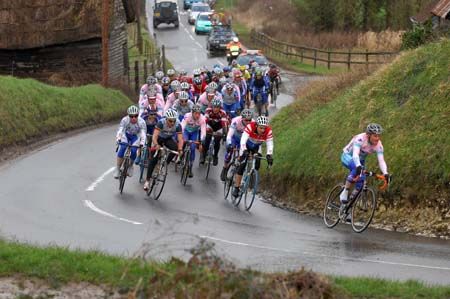 Sport England has awarded £32 million to British Cycling to develop grassroots cycling throughout England over the next four years.
The money will be used to grow cycling as a sport, leisure activity and as a mode of transport. According to BC figures, the number of people cycling once a week or more in England has increased by 200,000 since October 2011. BC also says that 63,000 more women are cycling regularly compared to 12 months ago.
"Today's Sport England funding announcement is a recognition of the good work done by British Cycling members and volunteers in driving grassroots participation and a challenge for us to do even better in the next four years," said British Cycling Chief Executive Ian Drake.
"Whether it is for winning medals or for getting people active, we are proud of our record of delivering value for lottery funding and we take the responsibility very seriously.
"There is still a great deal of work to do in making cycling in this country better. We're looking forward to getting stuck in."
Despite British Cycling's top tier Premier Calendar race series being cut to six events in 2013, the organisation says that over 20,000 cyclists are competing regularly in 3,500 events per year.
Few can quibble with the success of Britain's competitive cyclists on the world stage, after Bradley Wiggins' Tour de France success, and a slew of medals from Team GB at the London 2012 Olympic Games. Wiggins won the BBC Sports Personality of the Year award on Sunday night, a year after Mark Cavendish also won the award, proving that cycling has arrived in the national conscience.
Last week it was announced that Yorkshire will host the Grand Depart of the 2014 Tour de France.
The past four years have seen a dramatic growth in the number of people taking part in mass participation rides, including cyclo-sportives and events such as British Cycling and Sky's city-based SkyRide branded events. Younger cyclists have also been targetted via the Go-Ride scheme.
In 2008, British Cycling was instrumental in lobbying Sport England to re-introduce recreational cycling into its development strategy.
Related links
June 2012: Cycling participation as a new high in England