Australian cyclist Carly Hibberd killed in Italy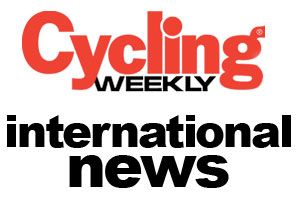 Australian cyclist Carly Hibberd was killed yesterday after being hit by a car while out training in Italy.
Hibberd, 26, suffered severe head injuries in the collision that happened yesterday morning on a road that links Appiano Gentile and Lurato Caccivio, just north of Milan.
A helicopter was on the scene within minutes, but local press reports say that she died at the scene.
Her training partner, Colombian Diego Tamayo, was not involved in the accident.
Late starter with big dreams
Brisbane-born Hibberd joined the Cassina Rizzardi A Style team for 2011 having ridden for the Michela Fanini Record Rox team for the past two years.
Although she only started racing at the age of 19, she soon held a scholarship at the Queensland Academy of Sport.
After winning the Australian women's national road series with the MBCycles team in 2008, she moved to Europe to become try and achieve her goal of becoming a professional cyclist.
Hibberd was due to get married in three months' time to her fiancée Cameron Rogers, who still lives in Australia.
Her death has drawn comparisons to that of Amy Gillett, her fellow Australian who died after a head-on collision with a car while out training in Germany in 2005.
Thank you for reading 20 articles this month* Join now for unlimited access
Enjoy your first month for just £1 / $1 / €1
*Read 5 free articles per month without a subscription
Join now for unlimited access
Try first month for just £1 / $1 / €1