Bradley Wiggins and his Giro Tour double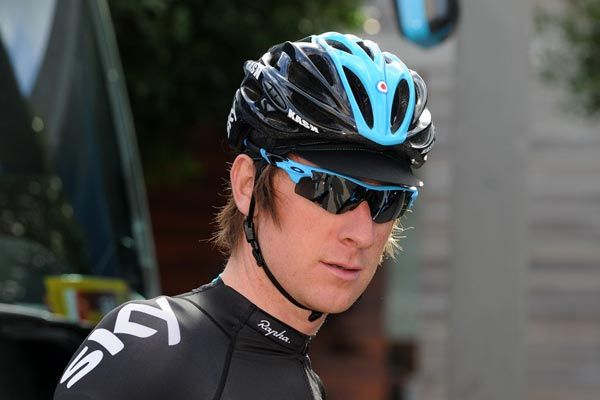 Sir Bradley Wiggins (Team Sky) will face a tough Giro d'Italia Tour de France ride if he goes for a grand tour double, according to Saxo-Tinkoff General Manager Bjarne Riis. The Dane attempted a similar program with his leader Alberto Contador in 2011.
"You never know, he should give it a shot. I don't think he has anything to lose," Riis explained last month. "If he thinks he can do it, then he should try. He also knows that it's not going to be easy for him to win if he comes to the Tour this year."
Wiggins is focusing on winning the Giro this year, but is expected to go to the Tour de France to ride in support of Chris Froome and be a plan B should Froome's bid falter.
"I think [the Giro] is too difficult. ... To do the Giro and the Tour is too risky if you really want to win the Tour," Riis continued.
"The Tour is the most important race, we can't let that go. At least my sponsors want to see [Contador] in the Tour, though; it'd be beautiful to win both."
Wiggins decided last year to focus on the winning the pink jersey. With that goal in mind, he began his season at the Challenge Majorca week and then raced last month in the Tour of Oman.
When he returns from a Tenerife training camp, he will race the Tour of Catalonia and Giro del Trentino. The races are geared towards the Giro, May 4 to 26, after which he will think about the Tour. There is also talk of an attempt at Liege-Bastogne-Liege.
"I don't try and think 'What if...' What if I die tomorrow? We won't have to worry about the Giro. One thing at a time," Wiggins said during a press chat in Oman. "I never look too far ahead. I used to do that and worry 'What if I don't win that?' But really, it's just [one step] at a time."
Sky being Sky, the team's management has planned Wiggins' time between the Giro and the Tour. They will plan all possibilities: if he abandons, if he places fifth or if he wins. If Wiggins does win, he could go on to help Froome at the Tour or, if Froome is off form, he could aim at a rare double.
"We have a plan for between the Giro and the Tour, as we did between the Tour and the Olympics last year," added Wiggins. "No one said 'If you don't win the Tour, what's going to happen at the Olympics?'"
Contador, who again goes head to head with Chris Froome at Tirreno-Adriatico this week, will focus on the Tour this year, despite speculation that he would again ride both grand Tours.
When he rode them both in 2011 it was while facing a possible doping suspension. His main focus was the Giro, which he won (a title he was later stripped of when his back dated sanction was handed down), and at the Tour he was off the pace of Cadel Evans and Andy Schleck.
Only seven riders have won the Giro and Tour in the same year. Italian Marco Pantani was the last in 1998, perhaps benefiting from a Festina Affair-reduced peloton in the Tour.