Britain on top in Para-Cycling World Champs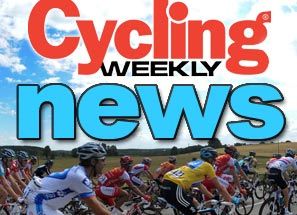 Great Britain's cyclists won a total of 17 medals at the 2012 Para-Cycling World Championships in Los Angeles, USA, at the weekend (February 9-12).
Team GB came away with eight gold, seven silver and two bronze medals to finish on top of the medal table. The result confirms GB's dominant position ahead of the Paralympic Games later this year, particularly in the men's tandem and kilometre time trial events.
Anthony Kappes and Craig Maclean set a new world record in the men's tandem sprint discipline on Sunday after also winning the men's B kilo time trial on day two.
Sarah Storey set a new British record - and personal best - in the women's C5 500 metre time trial as well as grabbing gold in the C5 3km pursuit.
Mark Colbourne made a stellar debut at the championships, winning the C1 3km individual pursuit and scoring silver in the C1 1km time trial. Darren Kenny, Jody Cundy and Jon-Allan Butterworth all won their respective kilo events on a gold-tinged day three for Great Britain.
However, things didn't go all Britain's way at the event as the mixed team sprint line-up of Storey, Darren Kenny and Jody Cundy placed runner-up to a strong Chinese squad.
"We knew the standard here was going to be high but it's been tougher than we expected," said GB lead coach Chris Furber.
"It's been a bit of a wake-up call for some riders and we've got to work really hard between now and the [Paralympic] Games to stay in front where we are in front and get in front where we're not."
"I know I would rather go away with one gold medal than two silvers and riders will feel exactly the same."
The GB Para-Cycling team will now turn its attention to road disciplines and then final preparation for the 2012 Paralympic Games in London over August 29-September 9.
Great Britain lead coach Chris Furber and performance manager Gareth Sheppard talk to Cycling Weekly magazine in the current issue (February 9)
Great Britain's medal tally

Gold medal
Women's C5 500mTT - Sarah Storey (PB & British Record) - Day 1
Men's C1 3km Pursuit - Mark Colbourne - Day 2
Men's B 1km Time Trial - Anthony Kappes, piloted by Craig MacLean - Day 2
Men's C3 1km Time Trial - Darren Kenny - Day 3
Men's C4 1km Time Trial - Jody Cundy - Day 3
Men's C5 1km Time Trial - Jon-Allan Butterworth - Day 3
Women's C5 3km Pursuit - Sarah Storey - Day 3
Men's B/Vi Sprint - Anthony Kappes, piloted by Craig MacLean - Day 4 (WR in qualification)
Silver medal
Women B/Vi 3km Pursuit - Aileen McGlynn, piloted by Helen Scott - Day 1
Women's B 1km Time Trial - Aileen McGlynn, piloted by Helen Scott - Day 2
Men's B 1km Time Trial - Neil Fachie, piloted by Barney Storey - Day 2
Men's C3 3km Pursuit - Darren Kenny - Day 2
Men's C1 1km Time Trial - Mark Colbourne - Day 3
Mixed Team Sprint - Darren Kenny, Sarah Storey, Jody Cundy - Day 4
Women B/Vi Sprint - Aileen McGlynn, piloted by Helen Scott - Day 4
Bronze medal
Men's C4 4km Pursuit - Jody Cundy - Day 2
Men's C1 1km Time Trial - Shaun McKeown - Day 3
Thank you for reading 5 articles this month* Join now for unlimited access
Enjoy your first month for just £1 / $1 / €1
*Read 5 free articles per month without a subscription
Join now for unlimited access
Try first month for just £1 / $1 / €1