British Cycling sees membership soar after Wiggins Tour win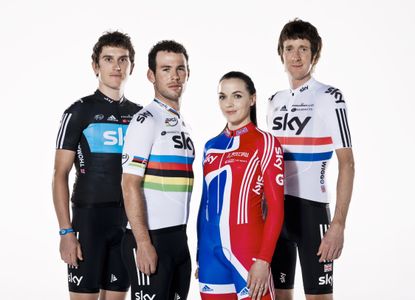 British Cycling has signed up 1,000 members in the ten days since Bradley Wiggins became the first Briton to win the Tour de France.
the numbers come at the end of a record month for Cycling's national federation with 2,400 new members signing up in the month of July. Ian Drake, British Cycling Chief Executive, said: "This surge in membership comes in the middle of a great summer for British Cycling."
"We recently passed 50,000 members and were delighted by Sport England figures which showed 160,000 more people are cycling than were six months ago."
"July has been a bumper month. We've celebrated success by fellow British Cycling members Bradley Wiggins, Britain's first Tour de France winner, and Lizzie Armitstead, whose medal in the London 2012 women's road race on Sunday drew in unprecedented crowds."
The governing body will hope the success keeps coming in today's time trials around Hampton Court, and then on the velodrome where Great Britain are expected to deliver several medals.
Thank you for reading 5 articles this month* Join now for unlimited access
Enjoy your first month for just £1 / $1 / €1
*Read 5 free articles per month without a subscription
Join now for unlimited access
Try first month for just £1 / $1 / €1