Clancy to take part in Derny demonstration at Newport Nocturne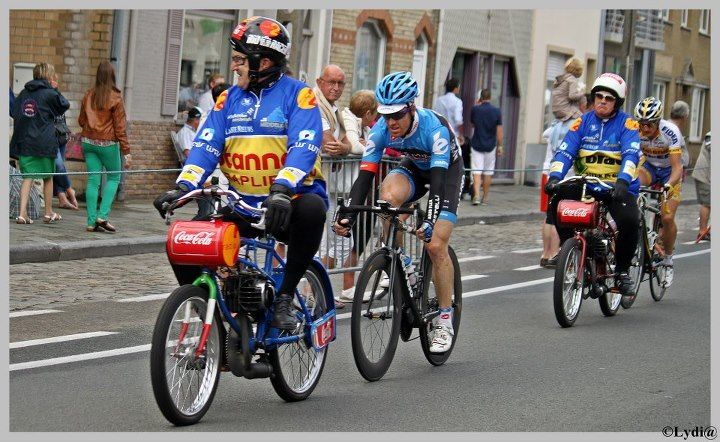 Double Olympic team pursuit champion Ed Clancy will be among those taking part in a Derny demonstration at this Saturday's Newport Nocturne.
The 40-minute Derny event, which will take place between the women's and men's circuit races, will comprise of eight pacers and riders apiece.
Although this inaugural running will not be competitive, event organiser Nick Jeggo says a racing version could be added to the Nocturne's programme in future.
"We think this is a really exciting idea. We decided that if they have this sort of event in Holland and Belgium, there's no reason why we can't have one here," he said.
"We've got a really experienced team of Derny drivers, led by Alex Wharton. Our circuit has long wide straights, so it's suitable for this type of event in a way that many town centre races aren't. You never know, it could lead to a proper full scale race in the future!"
Could scenes like this become commonplace at the Newport Nocturne?
Startlists of the evening's criteriums have been released, with 2010 winner Ian Wilkinson (Endura Racing) among those competing. Former National Circuit Race Champions Graham Briggs (Raleigh-GAC), Dean Downing (Rapha-Condor-Sharp), Russell Downing (Endura Racing) and Clancy are also riding.
Among the 51 starters in the women's event are Harriet Owen (Node4-Giordana), who took victory in the Peterborough round of the Johnson's Health Tech GP Series. Matrix Fitness-Prendas have the largest representation of riders with three: Jessie Walker, Penny Rowson and Hannah Walker.