Corridori Cycle Sport to open for Box Hill Original sportive riders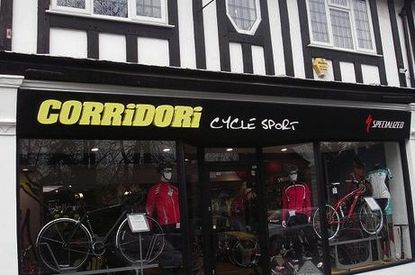 Don't worry if you forget anything on the day of our next sportive, the Cycling Weekly Box Hill Original sportive on Sunday, October 13.


Whether it's your helmet, socks, jacket, shoes - even the front wheel! - whatever you forget to pack on Sunday morning you can pick up on the way to our sportive.
We've made special arrangements with Corridori Cycle Sport, less than two miles from the start at Epsom Racecourse, to be open from 7am for any last-minute purchases.
You can find Corridori Cycle Sport at 203 Firtree Road, Epsom, KT17 3LB; telephone 01737 373227.
Entries are still open for the Cycling Weekly Box Hill Original sportive on Sunday, October 13. Find out more about the event and enter online >>
External link
Thank you for reading 20 articles this month* Join now for unlimited access
Enjoy your first month for just £1 / $1 / €1
*Read 5 free articles per month without a subscription
Join now for unlimited access
Try first month for just £1 / $1 / €1