Dragon Ride revamped for 2012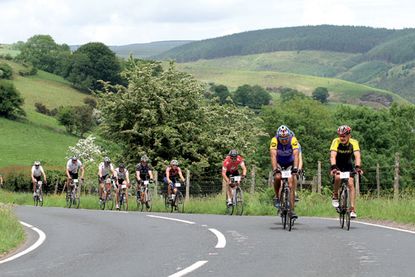 Organisers of the 2012 Dragon Ride in Wales are promising a 'revamped' edition of the popular cyclo-sportive on Sunday June 10 2012, with a new start and finish venue and revised route.
Margam Park, Port Talbot, in South Wales will now host the event, which has just been acquired by Participate Sport. As well as changes to the venue and route, food on offer at feed stations will be improved and there will be an increase in the number of toilets available.
Participate Sport, who also organise the Cycletta events, will retain long-term Dragon Ride event director Lou Lusardi.
"I am looking forward to working with Participate on what will be a very exciting future for the Dragon Ride," said Lusardi.
"The Participate team have some exceptional event experience to support me in delivering a great event in 2012, with new ideas and also importantly taking on all the key feedback from the 2011 event."
Participate CEO Nick Rusling added: "I am so excited to add the Dragon Ride to our portfolio of events. It is a jewel in the cycling calendar and one I have admired and respected for many years. Participate's ethos is all about delivering the best possible competitor experience and can't wait to work with Lou on the event and see how we can take it to the next level."
The Dragon Ride is the UK's only representative in the Union Cycliste Internationale's worldwide Golden Bike Series, which also includes the Cape Argus Cycle Tour in South Africa, La Pinarello in Italy and Lake Taupo Cycle Challenge in New Zealand.
This year's Dragon Ride saw 4,000 people sign up in less than 24 hours. Online entry for the 2012 Dragon Ride commences at 9am on December 14 at the event's official website. Initially 3,000 places will be made available with a further 1,000 released by ballot.
Three distances are on offer: 206km Gran Fondo and 125km Medio Fondo (priced £39.50), and 37km Corto (£29.50). The longer Gran Fondo route includes climbs of Cimla, Rhigos, Bwlch, the Black Mountain and Brecon Beacons.
Wiggle Dragon Ride 2011, official event video
External link
Thank you for reading 20 articles this month* Join now for unlimited access
Enjoy your first month for just £1 / $1 / €1
*Read 5 free articles per month without a subscription
Join now for unlimited access
Try first month for just £1 / $1 / €1