Entries still available for Circuit of the Fens road race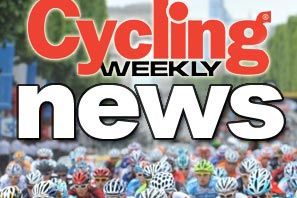 The Circuit of the Fens road race in Cambridgeshire on Sunday June 16 will have the added benefit of a rolling road closure throughout the event.
Thanks to the rolling road closure, St Ives Cycling Club and Anglia Cycling are able to accommodate a maximum field of riders for the Elite 200km race, the longest single-day race in the UK. The shorter support race - also on closed roads - has already sold out.
The Elite race starts in Whittlesey town square at 12noon and then takes in six laps of a 27km circuit out to Benwick and onto a roughly-made section of road before entering a 4km loop around the town centre. The support race commences at 12.15pm.
Several teams, including Tour Series leaders UK Youth, Node4-Giordana, IG Sigma Sport and Metaltek-Knights of Old, have already signed up for the race, which comes just one week before the British road race national championships in Glasgow.
Spectators are also welcome to watch the action in Whittlesey, and can also enjoy a BMX display, hog roast and food, as well as all of the local bars and cafés. Benwick village will also host supporting events to keep spectators entertained throughout the afternoon.
External links
Circuit of the Fens on Facebook
Thank you for reading 20 articles this month* Join now for unlimited access
Enjoy your first month for just £1 / $1 / €1
*Read 5 free articles per month without a subscription
Join now for unlimited access
Try first month for just £1 / $1 / €1