Erick Rowsell upbeat despite Vuelta disappointment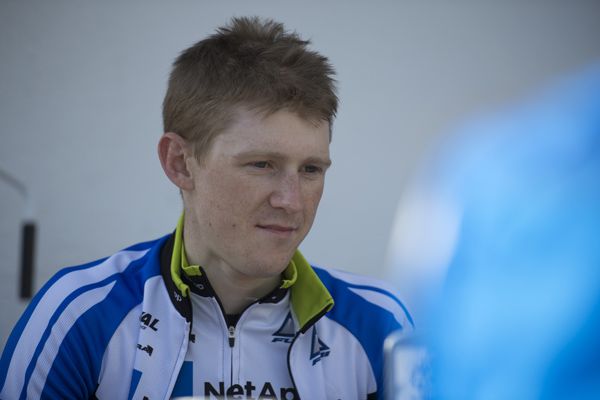 Although he won't be hopping on a flight to Spain this week, Erick Rowsell is still happy with his inclusion on the NetApp-Endura long-list for the Vuelta a Espana as he nears the end of his debut season in the professional ranks.
"Even if I didn't make the final team it's good to be considered on the list," he said. "There are 21 riders on our team and to make the last 13 is an achievement."
Reflecting on his step up from the Endura team at the end of 2012, the 23 year old has enjoyed riding a steep learning curve with fellow youngsters Scott Thwaites and Jonny McEvoy who, along with experienced Russell Downing, also made the transition to the Anglo-German professional-continental team.
"I've seen a hell of a lot of Scott this year!' he joked. "Two weeks rooming in China with him [at the Tour of Qinghai Lake]. I think I might have seen more of him than his girlfriend.
"At the start of the year the general speed of the racing surprised me. I was thinking, "hang about, I need some more gears on my bike here!" But as the year's gone on I've just got used to that and the speed, so I'm used to it and it won't be a shock going into next season."
Besides a strong ride at the Tour of Britain at the end of the season, where the seventh stage from Epsom to Guildford begins a stone's throw away from his hometown of Cheam, Rowsell's goal is go on the hunt for results of his own next season.
"I'm still trying to learn what kind of rider I am, really," he said. "The aim of the year was just to learn, fit into the team well, do a good job for other riders and get experience leading into next year and try and build on that. I've achieved that. Hopefully I'll be able to step up a bit again next year and push on for some results."
Read Cycling Weekly magazine on the day of release where ever you are in the world International digital edition, UK digital edition. And if you like us, rate us!
Related links
Luke Rowe keeping it real ahead of Vuelta debut
NetApp-Endura hoping to take on the WorldTour
Endura merge with NetApp for 2013