Former judge to head Cycling Australia assessment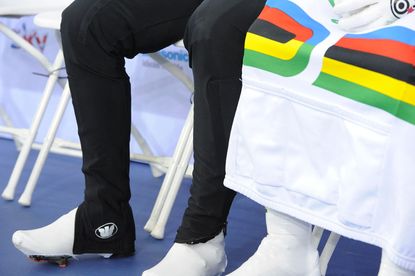 Australian Senator Kate Lundy has announced an independent review of the nation's governing cycling body in the wake of the damning U.S. Anti-Doping Agency report.
Federal Sports Minister Kate Lundy has appointed Hon James Wood, the chairman of the New South Wales Law Reform Commission, to conduct the review into Cycling Australia.
The USADA report that saw Lance Armstrong stripped of his seven Tour de France titles and stated his former US Postal Service team "ran the most sophisticated, professionalised and successful doping program that sport has ever seen" has had serious and wide-ranging ramifications.
Cycling Australia recently sacked elite men's road coordinator Matt White, who was named in the lengthy report and after its publication confessed to doping as professional rider at US Postal. Vice president Stephen Hodge has also stood down after admitting to doping during his pro career.
"In the wake of the resignation of the Australian officials involved in these doping programs, it is important for Cycling Australia, and the thousands of competitive cyclists in Australia, that we move quickly to ensure the confidence and trust of the Australian public is restored in cycling's governing body," Ms Lundy said in a statement.
"I am delighted that Mr Wood will head this review. As a former chief judge in the Supreme Court of New South Wales, he brings a wealth of experience to the position and will provide an invaluable insight to forge a way ahead for cycling."
The eight-point review will examine Cycling Australia's "governance and administrative practices, including its recruitment, employment and appointment practices". It will also look at the effectiveness of its anti-doping policies.
The Government will refer recommendations to the Australian Sports Commission (ASC) and the Australian Sports Anti-Doping Authority (ASADA) "to develop best practice policies and guidelines for adoption across all national sporting codes and organisations".
A Cycling Australia spokesperson today said staff replacement decisions, following the departures of White and Hodge, would not be made whilst the review was underway. President Klaus Mueller assured the body will fully cooperate with Mr Wood throughout the process.
Australian Olympic Committee (AOC) president, John Coates has been vocal in his support of a zero tolerance stance referencing team Sky's position.
Coates, who is notably also president of the International Council of Arbitration for Sport and Court of Arbitration for Sport, sent a letter to Ms Lundy last month calling for the Government to consider strengthening ASADA's investigative powers into doping practices.
Excerpts from Coates's report to an AOC executive meeting, in which he was highly critical of the International Cycling Union (UCI), further emphasised his position.
Sky management has recently conducted interviews with all of its staff and riders whom have had to sign anti-doping declarations or face contract termination. Coates has proposed a similar movement in which all Olympic athletes would have to sign a statutory declaration, breach of which could result in imprisonment for up to five years in some states as well as monetary fines in other instances.
"In my opinion we simply cannot allow the name of the AOC to be damaged, like that of the International Cycling Union, for not having taken every reasonable step possible to ensure that no person in authority on our Olympics teams has a doping history, either as an athlete or official," Coates said in the excerpt.
"...You may have noted cycling team Sky now requires all team members, including staff, to sign a statutory declaration that they have no doping history.
"...Sports Minister Kate Lundy and the ASC have made it clear that they do not support any amnesty for those who admit past doping. Nor do I."
The Cycling Australia review is reportedly set to conclude before Christmas.
Thank you for reading 20 articles this month* Join now for unlimited access
Enjoy your first month for just £1 / $1 / €1
*Read 5 free articles per month without a subscription
Join now for unlimited access
Try first month for just £1 / $1 / €1