Get your MP to support our campaign for a justice review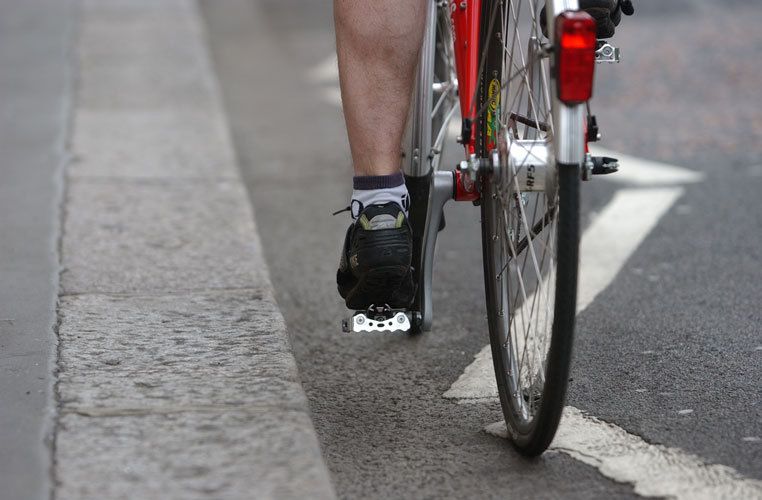 British Cycling and Cycling Weekly have called on the Lord Chancellor to launch a comprehensive review of the justice system and how it operates when people are hurt or killed on the road.
Our members and readers believe that all too often the justice system fails cyclists and their families and this urgently needs addressing so that we have a system that is fair to everyone and creates the right incentives for people to behave responsibly on the roads. Read British Cycling's recent letter to Lord Chancellor Kenneth Clarke.
Julian Huppert MP has tabled an Early Day Motion (EDM) in support of the campaign and we want we you to write to your MP to get them to support it. To see the EDM click here. An EDM is like a parliamentary petition, the more MPs sign it, the more the Government is likely to act.
Martin Gibbs, British Cycling Policy and Legal Affairs Director said: "This is an issue which concerns everyone who cycles, whether they are a world champion or someone who rides their bike to work occasionally. Our call for a review is supported by the CTC, Sustrans, the London Cycling Campaign, the Parliamentary Advisory Council for Transport Safety, the All Party Parliamentary Cycling Group, The Times, RoadPeace, Brake, Leigh Day & Co solicitors, the Road Danger Reduction Forum and many others.
The creation of a safe and welcoming environment for cycling has many elements. One of those elements is how adequately people feel they are protected by the law. It is clear to us that the current justice system often delivers results which send the wrong message about the right of people to ride safely on the roads. We need all our members and Cycling Weekly readers to take action now to make the government take this issue seriously."
Sixteen MPs from across the political spectrum have already signed it. The more signatures it gets, the more pressure there will on the government to take the campaign seriously. MPs return to Parliament on 3rd September, get your letter in to them now so it's at the top of their in-tray.
Please use the template to personalise it as much as you can and then send it to your MP using this facility.
Please email British Cycling at campaigns@britishcycling.org.uk to let them know who you wrote to.