Glory of the Girvan: Is this the best place to ride in the UK?
Continuing our series on the roads used by long lost great British bike races we turn our attention to Scotland, and the one and only Girvan 3-Day.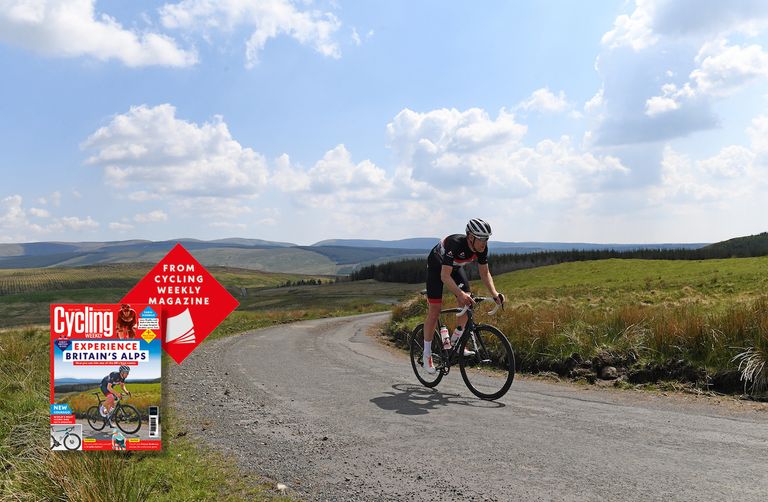 (Image credit: Andy Jones)
For decades the small Scottish coastal town of Girvan was flooded with cyclists at Easter. Nestled on the South Aryshire coast, this town of around 6,000 people hosted one of the countries biggest races and became a battle ground for the nation's best amateurs and professionals. Over three days the peloton would aim to prove themselves and set up their season over beautiful yet unforgiving terrain of the Galloway Forest Park.
>>>>Subscribe to CW magazine and get inspired to ride with more great routes (opens in new tab)
The race was founded in 1968 by Kilmarnock businessman and Wallacehill CC member George Miller who stayed at the helm for 23 of its 42 years, leading a crew of around 60 volunteers to successfully host the classic British races.
If you trawl back though old copies of Cycling Weekly you'll read the tales from the Girvan. Stories of epic breaks over barren moors, of riders who finished, and I quote, 'barely recognisable under a coating of grime and mud'. Stories of torrential rain falling from dawn to dusk and even stages cancelled because of snow. Paired with these reports would be photos of pained faces under leaden skies. Clearly this this early season race was not for the faint of heart.
One of the first things I asked Miller was, "Was the weather always that bad?
"No." He replied emphatically. "It was colder back then, colder than the springs of today but we had good years and we had bad years. I'll say this right away though, the weather was never an issue for the riders, it never put them off. They all came, they all came because they wanted to win the Girvan.
"A good performance at the Girvan caught the national coaches' attention and paved the way to international team selection. The race provided a stepping stone for ambitious riders many of whom went on to success in British and World Championships, Commonwealth and Olympic Games.
From Sean Yates, Paul Curran, Tony Doyle and Dave Lloyd, though Shane Sutton, Rob Hayles to Malcolm Elliot and Russ Downing, the list of past winners is an illustrious roll call, a who's who of British cycling. A certain Mark Cavendish, at just 18 years old, took the opening stage of the 2004 race and has since described it as his first 'big win'.
You can read the full feature in the April 21 issue of Cycling Weekly magazine (opens in new tab), on sale now in store and online. You can also subscribe to Cycling Weekly (opens in new tab), save on the cover price and have the magazine delivered each week.
Thank you for reading 5 articles this month* Join now for unlimited access
Enjoy your first month for just £1 / $1 / €1
*Read 5 free articles per month without a subscription
Join now for unlimited access
Try first month for just £1 / $1 / €1
Simon has been riding for over 30 years and has a long connection with Cycling Weekly, he was once a designer on the magazine and has been a regular contributor for many years. Arguably, though, he is best known as the author of Cycling Climbs series of books. Staring with 100 Greatest Cycling Climbs in 2010, Simon has set out to chronicle and, of course, ride the toughest cycling climbs across the UK and Europe. Since that first book, he's added 11 more, as well Ride Britain which showcases 40 inspirational road cycling routes. Based in Sheffield, Yorkshire, Simon continues to keep riding his bike uphill and guides rides, hosts events and gives talks on climbing hills on bikes!