Haute Route: Two months until 'ultimate' sportive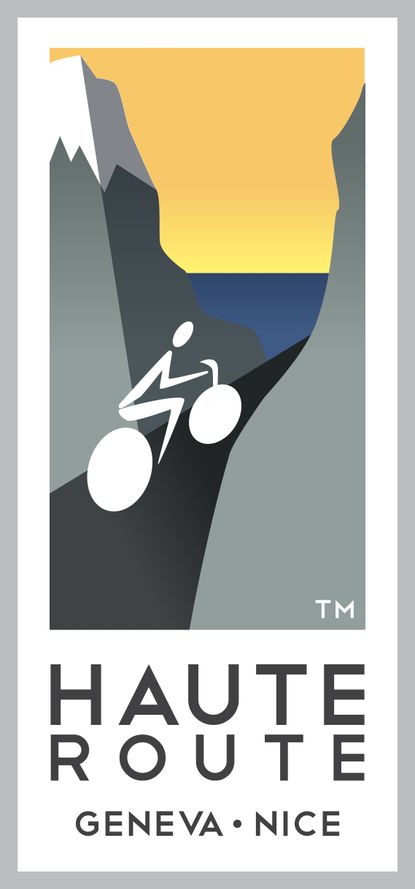 Could you climb Everest twice on a bike? That's pretty much what participants in this year's Haute Route cyclo-sportive will undertake when they ride from Geneva to Nice over 730km and 17,000 metres of Alpine climbs from August 21-27.
Unsurprisingly, Haute Route is being billed at the 'ultimate cyclo-sportive', and takes in 15 mountain climbs in this inaugural edition of the event including the Galibier, Cime de la Bonette, Colombière, Madeleine and Izoard.
The event starts in the Jardin Anglais on the edge of Lake Geneva on August 21 and finishes on the Promenade des Anglais in Nice on the Mediterranean coast on August 27.
"This is going to be an event on a scale that no-one has seen before," says Jean-Francois Alcan, race director of the Haute Route.
"Over 20 different nationalities have entered, including riders from the other side of the world. The event is set to be a truly unique experience that's ideal for those looking for a new sportive challenge."
There's still time to register for the event, as entries will be taken until July 31. Riders can enter as solo, duo or teams of between four and nine riders (top four riders go into ranking). After a mass start in Geneva, each of the seven mountain stages are timed.
Cycling Weekly competition:
Win entry and accommodation to the Haute Route multi-day cycle challenge >>
Haute Route video: press play to start
The Haute Route in numbers
1 1st edition of the Haute Route from 21st to 27th August, 2011
2 Countries, start in Switzerland and finish in France
3 Separate rankings: Solo, Duo and Team
4 Arrivals in altitude
7 Stages in seven days (five classic stages, one marathon stage, one against the clock)
7 Host cities: Geneva, Megève, Les Arcs, Serre Chevalier, Pra Loup, Auron and Nice
9 Maximum number of riders in a team
15 Mythical cols and ascents in the Alps
18 Minimum age to participate in the Haute Route
20 Nationalities four months before the start (Europe, USA, Canada, South Africa, Australia, New Zealand)
630 Entry fee in Euros
730 Distance in km of the Haute Route 2011
17,000 Ascent (in metres), the equivalent of climbing Everest twice
Related links
Haute Route: World's hardest cyclo-sportive?
External links
Thank you for reading 20 articles this month* Join now for unlimited access
Enjoy your first month for just £1 / $1 / €1
*Read 5 free articles per month without a subscription
Join now for unlimited access
Try first month for just £1 / $1 / €1