Hunt continues for missing cyclist in Northern Ireland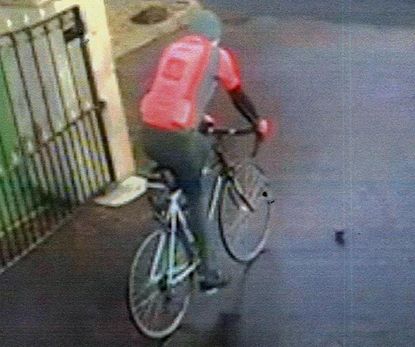 Concern is growing over the whereabouts of a cyclist who failed to return from a ride on New Year's Day in Northern Ireland, as police reconstructed his ride on Monday.
Samuel Campbell, 49, left his home in Kells, County Antrim, at around 2pm on January 1 to go on a regular training ride. His wife raised the alarm after he failed to return home. His bike was found two days later on a beach at Glenarm, but there was no sign of Campbell and no clue to his whereabouts.
An extensive search of the coastal area near his home has been carried out by police, coastguard, mountain rescue and RNLI to no avail.
On Monday, police ran a reconstruction of his cycle ride using his original bike in the hope that it may trigger fresh information from the local community.
Campbell was wearing black cycling tights, a dark grey woolly hat and a red and black top with the lettering TCG. He was on a white and black road bike. A CCTV image of him leaving his home is below.
Police in Ballymena are appealing to anyone who may have seen Campbell on Sunday, January 1 to contact them on 0845 600 8000 or anonymously via Crimestoppers on 0800 555 111.
Related links
Police still searching for missing cyclist in Northern Ireland
Thank you for reading 20 articles this month* Join now for unlimited access
Enjoy your first month for just £1 / $1 / €1
*Read 5 free articles per month without a subscription
Join now for unlimited access
Try first month for just £1 / $1 / €1