James Gilfillan wins Reading CC 50-mile time trial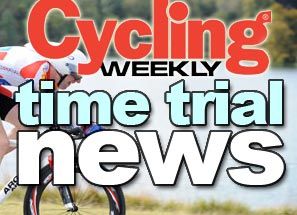 A brisk easterly wind did little to slow the fast riders in the Reading CC 50, staged at Bentley in Hampshire on Sunday, with James Gilfillan leading the way with 1-45-54.
The Velo Refined-Aerosmiths rider was almost two minutes quicker than his nearest rival over the H50/8 course, with Northover VT rider Jon Wynn clocking 1-47-46 and Steve Irwin (Kingston Wheelers) taking third with 1-48-39 on a cold morning.
There were also some fast 50 times over in Bedfordshire, where Steve Berry (Team Swift) won the Finsbury Park CC event on the F1 course at Tempsford.
He clocked 1-47-19 to win by around a minute and a half over Team MDT rider Peter Lawrence, while Paul Gamlin (Avonlea) was third, another 16 seconds back.
Pedal Heaven Racing Team's Chris McNamara won the Crawley Wheelers sporting TT over a challenging 41.59-mile course based around Handcross in Surrey on Sunday.
He covered the GS196 course in 1-35-32 to win by almost a minute from East Grinstead CC veteran Steve Dennis, while Chris Twine (Worthing Excelsior CC) completed the podium in third, more than three minutes slower.
There were also blustery conditions for Saturday's Leicester Forest CC 25 at Seagrave, where Nick Cave (Lutterworth Cycle Centre RT) took the win with 54-56, 30 seconds quicker than MG Décor rider Geoff Platts, who was the fastest veteran on standard.
In Suffolk, evergreen Glenn Taylor (Shorter Rochford) won the Plomesgate CC 25 at Butley, covering the B25/2R course in 57-33 which was 25 seconds quicker than runner-up James Trenchard (Godric CC), while Paul Jay (Team Velo Velocity) was just two seconds further back in third.
There were some fast 10-mile times across the country too, despite challenging conditions.
Nick English (AW Cycles) clocked 19-52 to win the North Hampshire Road Club 10 on the Bentley bypass in Hampshire by 13 seconds from Kingston Wheelers' Steve Irwin, while Andrew Langdown (Hampshire RC) was almost a minute slower in third.
Ashley Cox (CC Luton) was a comfortable winner of the Bedfordshire Roads CC 10 at Brogborough, covering the F15/10 course in 20-13 which was 1-26 quicker than the next best rider, George Fox (45 Road Club).
Velo Refined-Aerosmiths rider Will Mangar won the 7Oaks Tri Club 10 at Harrietsham in Kent in 20-41, which was 44 seconds quicker than Tim Bayley (Arctic SRAM) in second, while the promoting club's Neil Harris was exactly 30 seconds further off the pace in third.
East London Velo's Terry Garlinge won the Eastern Counties CA 10, which was postponed from earlier in the season because of heavy snow. Garlinge clocked 20-45 to take the win by just three seconds from Daniel Babbs (Chelmer CC).
And in Hampshire, Greg Parker (CC Weymouth) won the Sotonia CC 10 at Winsor, covering the P128 course in 21-41 to win by 28 seconds from VC St Raphael's Simon Berogna.
National 25-mile time trial report to follow...
Thank you for reading 20 articles this month* Join now for unlimited access
Enjoy your first month for just £1 / $1 / €1
*Read 5 free articles per month without a subscription
Join now for unlimited access
Try first month for just £1 / $1 / €1