James Gullen takes solo win in CDNW Road Race League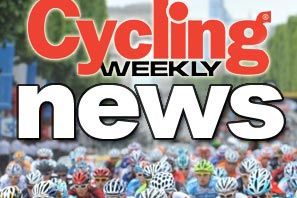 Despite high winds and relentless rain, James Gullen (Hope Factory Racing) left his rivals in his wake to win the latest round of the CDNW Road Race League in Cumbria on Sunday.
The 23-year-old from Leeds managed to put 1'34" between himself and second-placed Matt Cronshaw (IG-Sigma Sport) in the sixth round of the CDNW League near Kendal.
Gullen had to make do with second place in event five, finishing behind Rob Partridge.
With none of the riders in the break working together particularly well, Gullen decided to take off on his own and - apart from a short period when Michael Ashurst joined him - he was untroubled as he went on to cross the line alone.
Speaking after the race, he said: "Not everybody was up for it, the weather was really bad. But I think I took advantage of that, I felt good."
Cumbria wasn't the only place lashed by the wind - down in Braithwell, South Yorkshire, blustery conditions were also a feature of the Sheffrec CC Spring Road Race.
But Herbalife-Leisure Lakes Bikes rider Tom Bustard was undeterred and put in a strong performance to take victory.
In the closing stages of the contest, he managed to boost his lead over the bunch to 35 seconds as local pro Dean Downing (Madison Genesis) and Tom Murray (Metaltek-Knights of Old RT) completed the podium.
Despite the continental sounding name, the Autostrasse Porsche Road Race took place in Somersham, Suffolk, on Sunday and was led by an IG-Sigma Sport one-two with James Moss getting the better of Joe Perrett.
Jason White finished third and two more IG-Sigma Sport riders, Peter Hawkins and Wouter Sybrandy, rounded out the top five.
IG-Sigma Sport also dominated the feature race of the Westerley CC Spring Criteriums as first-placed Chris Whorrall was one of the team's four rider in the top five.
Lewis Atkins of Pedal Heaven RT came in second and separated Whorrall from team-mates Peter Hawkins, Jake Hales and Matt Jones.
Alice Barnes proved herself to be one to watch as the second category junior sprinted to a win in Twickenham CC's Dave Peck Memorial in Surrey, round two of the Women's Team Series.
The young Scott Contessa-Epic rider followed up her sixth-place finish in the Team Series on Good Friday with her victory here, a second ahead of a chasing pack. Corinne Hall (Matrix Fitness) finished second and Natalie Creswick (Team Mulebar) came in third.
Thank you for reading 20 articles this month* Join now for unlimited access
Enjoy your first month for just £1 / $1 / €1
*Read 5 free articles per month without a subscription
Join now for unlimited access
Try first month for just £1 / $1 / €1