Join Pendleton for Cycletta North ride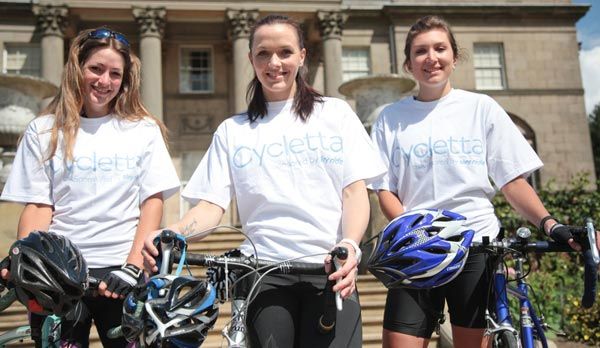 Olympic track cycling champion Victoria Pendleton was in Tatton Park on Monday to preview the Cycletta North challenge ride, which will take place on Sunday October 2.
The Cycletta events aim to entice more women onto two wheels to get them out in the fresh air, enjoy cycling and get fit.
The Cycletta North ride takes place on safe roads over 40km, starting and finishing in Tatton Park, near Manchester.
"Through Cycletta I want to inspire women to join me and cycle - as a hobby, a sport, a way to get fit and healthy or a way to escape," said Pendleton.
"Whatever your reasoning, cycling can improve your life and Cycletta events will bring women of all abilities together to take on their own cycling challenge."
The events are open to cyclists of all abilities. Many of the riders taking part will be raising money for Macmillan Cancer Support, the charity that improves the lives of those affected by cancer.
More details of the Tatton Park event, and the Cycletta events in general, can be found on the Cycletta website.
Related links
Pendleton launches Cycletta women's events