Jonathan Tiernan-Locke: Rider profile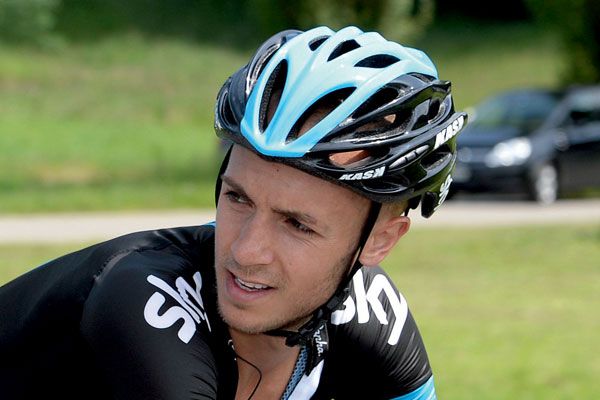 Jonathan Tiernan-Locke
Date of birth: 26/12/1984
From: Plymouth, Devon
Team: Team Sky (suspended)
Previous teams: Endura Racing (2012), Rapha Condor Sharp (2010-11); Plowman Craven-Madison (2009)
Twitter: @j_t_locke
Jonathan Tiernan-Locke career history
Jonathan Tiernan-Locke first started competing in mountain bike racing at the age of 15. He switched to road racing at 18 with the Mid-Devon Cycling Club, and found he had a talent for the tarmac, rising from fourth to first category racer in just a few months.
The Devon man joined French outfit UV Aube in 2004 under the guidance of Mid-Devon CC's Colin Lewis - British finisher in the 1967 Tour de France. Success on the continent saw Tiernan-Locke picked for the Great Britain under-23 squad for the 2004 World Championships in Vernona.
He appeared to be on a meteoric rise through the ranks when he was struck down by glandular fever in 2005. The illness effectively removed him from the scene for three years, during which time he studied product design at Bristol University. He returned to racing in 2008, but suffered another set-back when he collided with a horse during a Surrey League race, sustaining a broken nose, teeth and collarbone.
Tiernan-Locke signed for the Plowman Craven-Madison team for 2009, then to Rapha Condor Sharp in 2010. He won a stage of the FBD Insurance Ras in Ireland that year, but really came to the attention of international teams in 2011 with a stage win and second overall in the Vuelta Ciclista a Leon. His climbing prowess then earned him the 2011 Tour of Britain King of the Mountains title and fifth place overall.
After switching to Endura Racing for 2012, Tiernan-Locke immediately won the Tour of the Mediterranean, his first race of the season. He swiftly followed this with success in the Tour du Haut Var, climbing to win the final stage and overall classification.
Tiernan-Locke then became the first 'home' rider to win the modern version of the Tour of Britain in September 2012. He subsequently signed to the Sky team for 2013-14.
His first season for Team Sky was spent riding in the service of others but then ended in disastrous circumstances after the UCI's biological passport panel flagged up his baseline results as suspicious.
Leaked to the press on the eve of the world championships, Tiernan-Locke's explanation, or defence was not considered suitable and on Dec 16 the UCI announced a doping infringement had taken place (dating back to the end of 2012) and passed the case on the UKAD.
Tiernan-Locke vehemently denied any wrongdoing throughout but was immediately suspended by Team Sky.
Jonathan Tiernan-Locke results
2012
Tour of the Mediterranean; stage one
Tour of the Mediterranean; stage four
Tour of the Mediterranean; overall
Tour du Haut Var; stage two
Tour du Haut Var; overall
Tour Alsace; stage two
Tour Alsace; stage four
Tour Alsace; overall
Tour of Britain; overall
2011
Tour of Britain; King of the mountains
Vuelta Ciclista a Leon; stage four
Ryedale Grand Prix
2010
FBD Insurance Ras; Stage five
Jock Wadley Memorial road race
2008
Memorial Battle of Crete; Stage 1a
Memorial Battle of Crete; Points classification
Jonathan Tiernan-Locke photos
Related links
Cycling Weekly Rider Profiles index
South Devon with Jonathan Tiernan-Locke (2008)