Lance Armstrong sells home and asks court to dismiss SCA case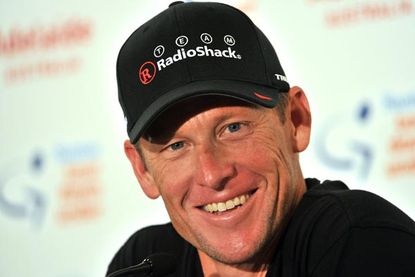 Lance Armstrong is making moves this week, asking a court to dismiss a $12million lawsuit and selling his Austin, Texas, home.
The 729-square metre home was listed for $10m, but Al Koehler said that he bought it for much less. "I didn't pay anything close to that [listing]," he told the Austin American-Statesman.
The Texas newspaper reported that Koehler took out a loan for $3.1m.
The home featured in Architectural Digest in 2008 and was the centre of controversy. After being found a drug cheat last year, Armstrong posted a Twitter photo of himself next to seven framed Tour de France yellow jerseys.
Armstrong could use the money to pay lawsuits. Last week, he asked a state court to dismiss SCA Promotions' $12m claim. It wants Armstrong to pay back Tour bonuses that it says were obtained fraudulently.
Evans joins Wiggins in Trentino
Cadel Evans (BMC Racing) will join Giro d'Italia contenders, including Bradley Wiggins (Sky), in racing the Giro del Trentino next week. The 2011 Tour de France champion, according to Tutto Bici on Friday, added his name to the list of competitors after deciding to race the Giro.
The four-day event starts in Lienz, Austria, and mostly travels through Italy's Trentino province. National broadcaster RAI and EuroSport confirmed this week that they will show the event live.
Paris-Roubaix victim Offredo suffers fractured sternum
Yoann Offredo (FDJ), after a doctor's visit Tuesday, revealed that he fractured his sternum and ribs in Paris-Roubaix. He underwent a brain scan yesterday.
The Frenchman crashed dramatically against a sign-post with 124 kilometres to race and abandoned.
Spain's Miguel Poblet dies
Miguel Poblet, Spain's first wearer of the Tour de France's yellow jersey, died on Saturday. The 85-year-old fell ill during the week and suffered kidney failure.
He raced from 1944 to 1962, taking the yellow jersey in 1955. He also won three Tour stages, 20 in the Giro d'Italia and two editions of Milan-San Remo. He was the only Spaniard to reach Paris-Roubaix's podium until Juan Antonio Flecha in 2005.
Erik Zabel's son wins Under 23 Flanders
Rick Zabel, the son of German sprinter Erik, won the Under 23 Tour of Flanders on Saturday in Oudenaarde, Belgium.
Since last year, the 19-year-old has raced for the Rabobank development squad. Cycling fans first remember him with his green hair when he accompanied on the Tour de France podium. Last year, he won the Under 23 national championships.
Di Gregorio cleared to race after Tour doping scandal
Rémy Di Gregorio is clear to race after following a doping scandal last year at the Tour de France. The French rider formerly with team Cofidis, was kicked out of the race following a hotel raid.
Police found a glucose injection kit in Di Gregorio's possession. A doctor admitted later that he transfused the rider's blood with ozone.
According to the AFP news agency, a court cleared him of charges on Tuesday, but noted the investigation is ongoing.
Russians caught doping
Two Russian riders have failed doping tests in the last week.
News of Alexander Serebryakov's (Euskaltel) positive for Erythropoietin (EPO) on March 18 was released on the eve of Paris-Roubaix and according to his team today, Valery Kaykov (RusVelo) failed an anti-doping test.
Thank you for reading 20 articles this month* Join now for unlimited access
Enjoy your first month for just £1 / $1 / €1
*Read 5 free articles per month without a subscription
Join now for unlimited access
Try first month for just £1 / $1 / €1