2009 TOUR OF CALIFORNIA: ROUTE ANNOUNCED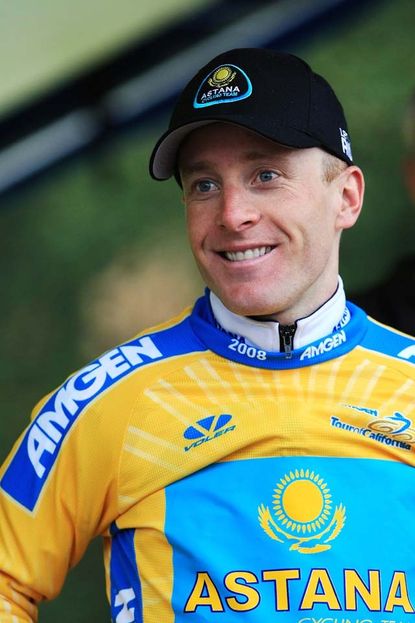 The route for the recently expanded 2009 Tour of California has just been announced, taking the riders 800 miles in nine days, across the state from Sacramento to San Diego.
Already regarded as the biggest and most successful stage race in North America, there will be 16 host cities along the route. In 2008, the race attracted 1.6 million spectators, more than any other cycling event held in America has ever attracted.
?This is an exciting year of firsts for us,? says president of race organiser AEG, Andrew Messick. ?For the first time (the race) will take place over nine days, we will make our first visit to the western slopes of Sierra Nevada and visit San Diego County for what promises to be another exciting conclusion to the race?. Another first for the race is the inclusion of a road stage on the first day, marking a departure from the traditional prologue start.
Next year?s race will be the first in which AEG will benefit from its new ?multi-dimensional marketing partnership? with Tour de France organisers, ASO. The agreement specifies that ASO and AEG will work in tandem to ?develop and initiate cross-promotional platforms? for the races.
The Tour of California has established itself, since its inception in 2006, as one of the key events in the early part of the cycling calendar. Winner of the two previous editions of the race, Levi Leipheimer of the Astana squad (pictured) said ?winning the (race) has been a goal of mine from the beginning; no matter what races I compete in. This has always been a top priority for me?.
The 2009 edition runs from February 14 to February 22:
Stage 1: Saturday, February 14: Sacramento
Stage 2: Sunday, February 15: Davis to Santa Rosa
Stage 3: Monday, February 16: Sausalito to Santa Cruz
Stage 4: Tuesday, February 17: San Jose to Modesto
Stage 5: Wednesday, February 18: Merced to Clovis
Stage 6: Thursday, February 19: Visalia to Paso Robles
Stage 7: Friday, February 20: Solvang (individual time trial)
Stage 8: Saturday, February 21: Santa Clarita to Pasadena
Stage 9: Sunday, February 22: Rancho Bernardo to Escondido
Thank you for reading 20 articles this month* Join now for unlimited access
Enjoy your first month for just £1 / $1 / €1
*Read 5 free articles per month without a subscription
Join now for unlimited access
Try first month for just £1 / $1 / €1