27 riders selected for Dave Rayner Fund backing in 2016
Tao Geoghegan Hart and Jessie Walker are among the 27 riders who will receive support from the Dave Rayner Fund in 2016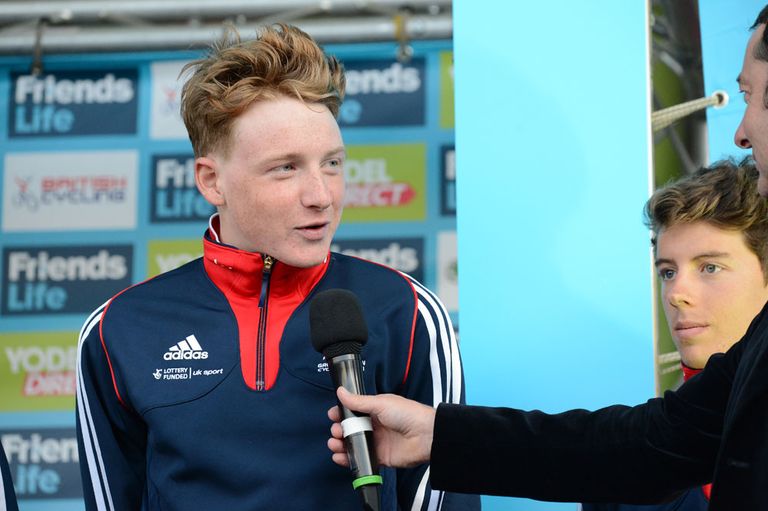 Former Team Sky stagiaire Tao Geoghegan Hart is among the 27 riders who will receive backing from the Dave Rayner Fund in 2016.
The 20-year-old Londoner receives funding for his third year as he returns to race for Axeon Hagens Berman for the 2016 season, with eyes on gaining another shot at the WorldTour from August.
In total, 26 male riders are being funded, with Jessie Walker the only female rider on the list. Walker rides in Italy for Team Servetto Footon, who she joined midway through the 2015 season.
Jacob Scott and Daniel Stewart gain funding for the season, in which they will both ride for the Sean Kelly An Post Chain Reaction team.
Five of the riders will head to Italy to race this season, while 11 will be based in Belgium, four in France and four in the USA.
Riders supported by the Dave Rayner Fund in 2016
Scott Auld, Jack Billyard, Tom Bracegirdle, Alex Braybrooke, Christopher Dredge, Callum Ferguson, Dan Gardner, Tao Geoghegan Hart, Leon Gledhill, Duncan Heywood, Robert Hogg, Taylor Johnstone, Andrew Leigh, Adam Lewis, Leon Mazzone, Peter Merritt, Louis Modell, Oliver Moors, Matthew Nowell, Kieran Savage, Jacob Scott, James Shaw, Max Spedding, Daniel Stewart, Matthew Teggart, Jessie Walker, Jesse Yates