4000 hits for British Cycling's Facebook campaign to save road racing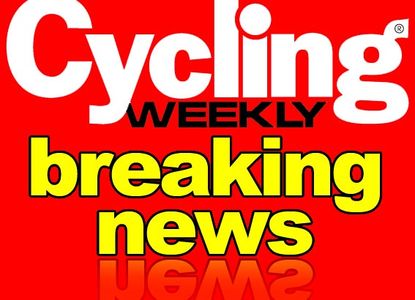 British Cycling is appealing to every bike racing fan in the UK and every parliamentary candidate and MP, as it steps up the campaign to lobby government to revive road racing.
Since its launch a few days ago, over 4,000 supporters have joined British Cycling's Facebook campaign to "Keep Racing on the Roads".
At the same time BC has also written to all prospective parliamentary candidates and MPs - over 1,600 in all - to win cross party support calling for changes to the Cycle Racing on the Highways Act, which is now more 50 years out of date.
The letter is signed by CEO Ian Drake, Performance Director Dave Brailsford and Sir Chris Hoy, the multi-Olympic and World champion.
The irony is that a government which is calling for UK Olympic medals at London 2012 is presiding over archaic legislation responsible for killing off the Olympic sport of road racing, the breeding ground of past and future champions.
BC's initiatives are timed to add momentum to talks on this matter, now into their second year, which British Cycling is pursuing with government ministers and the Association of Chief Police Officers.
British Cycling say: "Despite an unprecedented boom in cycling and the growing success of elite British road riders, road racing in the UK faces an uncertain future as event organisers struggle to cope with archaic legislation and increasing police charges. These problems are increasingly discouraging organisers, most of them unpaid volunteers, from staging events.
"As a result, Britain is losing the grass roots of road racing as more and more events disappear from the calendar. Already many of UK's up and coming stars have to go abroad to gain racing experience and, if the current trend continues, there will be fewer and fewer road events to develop the Olympic and Tour de France champions of tomorrow. "
In an attempt to solve this, British Cycling is working with with the Department for Culture Media and Sport (DCMS), Department for Transport and the Home Office.
Last week MPs and parliamentary candidates received a letter from British Cycling, signed by CEO Ian Drake, Performance Director Dave Brailsford CBE and Sir Chris Hoy, drawing attention to the issue and asking for support.
Ian Drake, British Cycling's CEO, said: "The decline of road races in this country absolutely must be reversed. We are working really hard on this issue and we believe that with the right support from Government and the 2012 London Olympic and Paralympic Games on the horizon we have a rare opportunity to make some fundamental changes. I am asking all our members and all cycling enthusiasts to get behind us as we campaign to secure the future of UK road racing."
Related links
British Cycling FaceBook campaign: 'Keep Racing on the Roads'
Thank you for reading 10 articles this month* Join now for unlimited access
Enjoy your first month for just £1 / $1 / €1
*Read 5 free articles per month without a subscription
Join now for unlimited access
Try first month for just £1 / $1 / €1
Keith Bingham joined the Cycling Weekly team in the summer of 1971, and retired in 2011. During his time, he covered numerous Tours de France, Milk Races and everything in-between. He was well known for his long-running 'Bikewatch' column, and played a pivotal role in fighting for the future of once at-threat cycling venues such as Hog Hill and Herne Hill Velodrome.