After-dinner drink costs Andy Schleck his Vuelta ride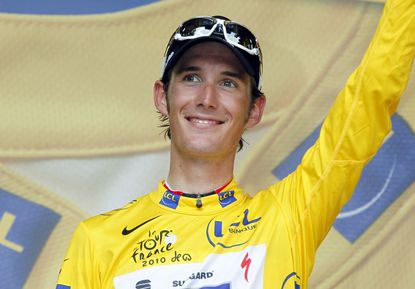 Andy Schleck and Saxo Bank team-mate Stuart O'Grady were both non-starters in the Tour of Spain's stage on Tuesday after they went out for a drink after dinner the night before.
Saxo Bank team manager Bjarne Riis took the decision to expel the two for violation of the team's internal rules, claiming that the pair didn't return until 5am.
A statement issued by Schleck said that he had returned at 1am. Either way, Riis did not take kindly to his riders going out on a drinking session during a grand tour.
It is the second time Andy Schleck has abandoned the Vuelta - last year he quit on stage eight.
Andy Schleck lost 14 minutes early on in the Vuelta, where he switched abruptly from being an outside favourite to simply being on the race to help his brother Frank fight for the overall.
Neither of the Schlecks, or O'Grady, will remain with the Saxo Bank squad next year, when they will set up their new team based in Luxemberg, and Andy Schleck has already pulled out of the World's. However, he has said that he will take part in the Tour of Lombardy.
Related links
Vuelta a Espana 2010: Cycling Weekly's coverage index
Thank you for reading 20 articles this month* Join now for unlimited access
Enjoy your first month for just £1 / $1 / €1
*Read 5 free articles per month without a subscription
Join now for unlimited access
Try first month for just £1 / $1 / €1