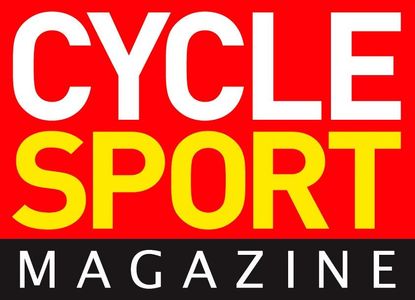 Andy Schleck finally came of age in Sunday?s Liège-Bastogne-Liège, gaining his biggest victory by some distance. The June 2009 edition of Cycle Sport, on sale now, features a major and exclusive interview with the young star, part of which is reproduced below.
Until this weekend, the funny thing about Andy Schleck was that he hadn?t actually won much.
Before his win at Liège, he had won just three races, and one of those was the Luxembourg time trial championships. The other two were stages at the 2006 Sachsen Tour.
Yet he will begin this year?s Tour as a favourite, and if we were Alberto Contador, we?d be just as worried about him as about Lance Armstrong.
The plans is that Schleck will be one of two team leaders at Saxo Bank come July, the other being his older brother Frank.
"Yeah, I think so," he said.
"We see. Last year I focused on the Tour, the Olympics and Liège. I always focus a little out of reach. I didn't win last year but to be up there is already something."
Schleck junior wasn't just 'up there' in those three races, he dominated each of them in their crucial stages. In Liège he jumped clear of the bunch on La Redoute, then pulled the winning group clear when four riders bridged across to him. At the Olympics he looked unstoppable on the horrifically humid climb to Badaling, so good that Davide Rebellin couldn't, or wouldn't, do a turn to help, although the canny Italian had known exactly whose wheel to follow. At the Tour he was the revelation of the race, as he was in the 2007 Giro when at the age of 21 he finished second and won the best young riders competition.
However, it was last year's Tour where Schleck really showed the world his talents. In the Alps at the end of the race he looked the strongest rider in the race on more than one occasion.
He did an incredible amount of work on the climb to Prato Nevoso in Italy, then again on the 2,802m high Bonette de Restefond, while on Alpe d'Huez he toyed with a group of riders containing Cadel Evans, Alejandro Valverde, Christian Vande Velde and Denis Menchov.
"Sometimes I get dropped and still look like I'm not suffering," he admits.
"But in the Alps I was really strong. We went up the Alpe and at the top I was like, 'that's it?' It went so quick, and that's a sign that I had good legs."
Andy Schleck did such a good job of marking the race favourites on Alpe d'Huez that Sastre won the race there and then. But Sastre did so by taking the yellow jersey from Frank Schleck. It?s well known now that Sastre subsequently fell out with team manager Bjarne Riis as it became clear he?d be riding for Cervelo in 2009. It must have been hard for Andy to do the work that essentially meant his brother lost the Tour de France.
"Kind of," came another nonchalant reply.
"But that's the strength of our team, we are loyal to our leader. To be really honest I would have loved Frank to have won the stage and gotten some time, but as we saw in the final time trial Carlos was fantastic, so it was him who deserved it.
"At the beginning of the Tour we said we had three leaders. Frank was in yellow [on Alpe d'Huez] and they were watching him more than Carlos. The morning of the stage we had a meeting and we said we want to win the stage and get time on the field.
"Sometimes you have to play your card, Carlos attacked and he was really strong that day, and for Frank and me there was no doubt. We said 'we have your back', and we did perfect work behind.
?We planned to attack first with Carlos, and if they would have chased him back it would have been Frank and then me. But he was really strong, and he stayed out there and as soon as we saw 30 seconds we [just controlled] the race behind him. It was cool, we had a plan that day and it worked out perfectly.
"Also he's been there for so many years and worked for other guys. I mean on the Alpe, Frank, me or Carlos could have won the stage."
The Schleck brothers will have to put sibling rivalry behind them if they?re to take on the might of Astana this July. Don?t underestimate the rivalry ? no matter how friendly it is, it goes back 20 years, to the 1989 Tour and Andy?s earliest memories of his brother.
?I don't know why, but I was totally [for] Greg Lemond and he was totally [for] Fignon. I remember the last day he was actually crying because Fignon lost the Tour and I was happy.?
To read the full exclusive feature, buy the June 2009 edition of Cycle Sport, on sale now
RELATED LINKS
Cycle Sport June 2009 issue: what's in?
Andy Schleck wins Liege-Bastogne-Liege
Thank you for reading 20 articles this month* Join now for unlimited access
Enjoy your first month for just £1 / $1 / €1
*Read 5 free articles per month without a subscription
Join now for unlimited access
Try first month for just £1 / $1 / €1