Armstrong investigation intensifies; team-mates support doping claims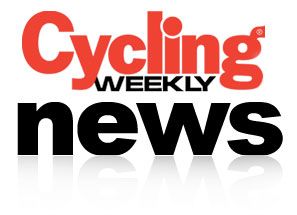 American Lance Armstrong will have less time to plan races in Colorado if US federal prosecutors continue down their current path. Since the Tour de France ended, they have intensified their criminal investigation into Floyd Landis' allegations that Armstrong doped during his seven Tour de France victories.
Prosecutors have questioned Armstrong's team-mates and other team members from his US Postal years. Some of the cyclists have supported Landis' claims, according to one cyclist and two other insiders interviewed by the The New York Times.
Landis rode on Armstrong's team from 2002 to 2004. He sent a letter detailing the team's doping practices - including blood transfusions and testosterone patches - to the US cycling federation in May and leaked it to the media on May 19.
The allegations caught the attention Jeff Novitzky, an agent for the Food and Drug Administration, because Armstrong was essentially using US citizens' tax money to cheat since the government's postal service sponsored the team.
Novitzky has investigated Marion Jones and Barry Bonds on steroid use, for which Jones eventually spent six months in prison for lying under oath, and is now concentrating on cycling's biggest name. A grand jury has been convened in Los Angeles to investigate the Armstrong/US Postal case.
Novitzky and his fellow prosecutors have, according to The New York Times, heard from others who back Landis and make similar claims.
Yesterday, a former team-mate of Armstrong told the newspaper he spoke with investigators and detailed his own drug use, in addition to "widespread cheating" in US Postal. He told the newspaper it was all done with Armstrong's knowledge and encouragement.
The rider has never testified positive for doping and asked the newspaper to remain anonymous because investigators asked him not to speak publicly about the case.
Armstrong's former team-mate Tyler Hamilton won stages in the Giro d'Italia, Tour de France and Vuelta a España, and a gold medal in the 2004 Olympics - victories tarnished by a positive test for blood doping. He is currently serving an eight-year ban, but has been subpoenaed by the grand jury.
Levi Leipheimer is Armstrong's current team-mate at RadioShack and rode on US Postal from 2000 to 2001. Riding as the classification leader in the German team, Gerolsteiner, he made blood transfusions in 2005, according to Landis' allegations.
German Hans-Michael Holczer, Leipheimer's team manger at Gerolsteiner, yesterday supported Landis' claims. In his recently published book, according to the German press, he said that Leipheimer's blood values during the 2005 Tour de France "showed a very high probability of manipulation."
Landis won the 2006 Tour de France, but days later, the title was taken from him when a test done during the race revealed he used testosterone. He initially fought the charges, but later admitted to doping. He returned to racing in 2009.
Armstrong in May said that Landis lacks credibility and he continues to maintain he never doped.
Thank you for reading 20 articles this month* Join now for unlimited access
Enjoy your first month for just £1 / $1 / €1
*Read 5 free articles per month without a subscription
Join now for unlimited access
Try first month for just £1 / $1 / €1