Arnold Schwarzenegger takes a Boris Bike on a tour of London
Actor turned politician turned actor Arnold Schwarzenegger takes a sightseeing tour of London on a Santander Bike during rush hour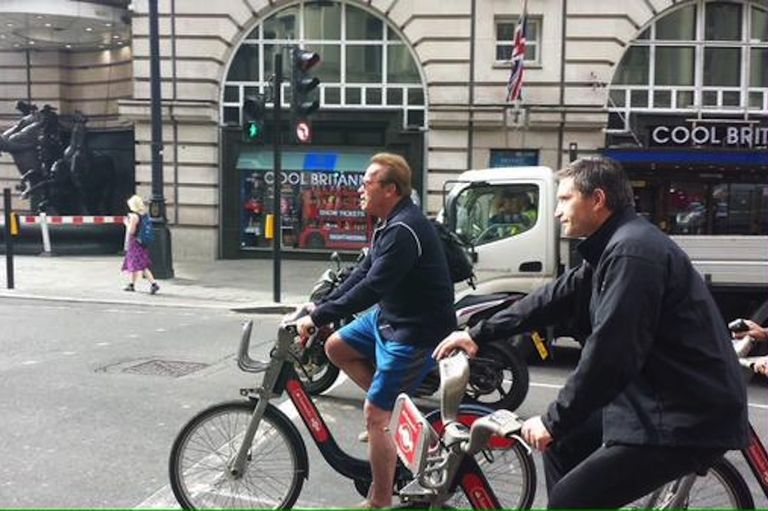 Cycling through London you see many iconic things, but on Wednesday morning the internet was awash with sightings of Terminator actor Arnold Schwarzenegger pedalling a hire bike round the capital.
It turns out the actor, and former Mayor of California, is visiting London and was indulging in a spot of early morning exercise around the heart of the city, during rush hour.
Not content with simply gliding round on his rented Santander bike, Arnie stopped regularly to see all the tourist attractions, including Buckingham Palace, Big Ben and Piccadilly 'Square' and filmed himself on Snapchat doing so.
Several Twitter users took the the social media platform to inform their followers that they saw Schwarzenegger, with Arnie taking time to reply to a select few with a couple of classic quips.
Schwarzenegger is a keen cyclist and often takes to hire bikes when travelling to cities around the world. Recently the actor was cautioned by police in Australia for cycling without a helmet.
Arnie once again went lidless in London, but lived to tell the tale.