BASSO QUITS DISCOVERY CHANNEL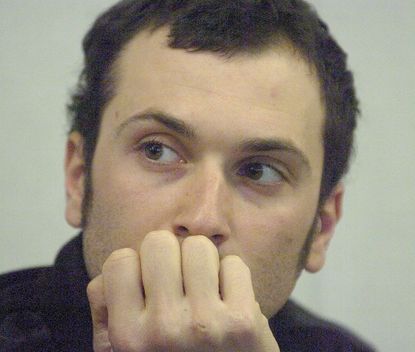 Ivan Basso has requested the Discovery Channel team management to release him from his contract with immediate effect.
The Italian was suspended from racing last week by Discovery after the Italian Olympic Committee (CONI) reopened their investigation into riders implicated in last year's Operacion Puerto scandal. Basso is appearing before CONI on Wednesday May 2.
The Italian met with team manager Johan Bruyneel and general manager Bill Stapleton over the weekend to request his release.
"This was a very difficult decision, but I think it is the right thing to do," said Basso.
"Johan, Bill and my team-mates have always believed in me and shown me great respect. This decision is my way of showing them that same respect," he continued.
Bruyneel said, "Ivan's request was unexpected and he was very emotional, but adamant about his decision to be released. He was only on our team for a short time he was a great leader and a very well respected and selfless team-mate. I wish him the best."
Basso signed for Discovery Channel at the end of 2006 following his departure from CSC. CSC manager Bjarne Riis had pulled him out of the team's Tour de France squad when his name was linked to the Operacion Puerto investigation in Spain. The Italian denied involvement, but under pressure from the Italian media and race organisers, he now faces an uphill battle to clear his name.
Thank you for reading 10 articles this month* Join now for unlimited access
Enjoy your first month for just £1 / $1 / €1
*Read 5 free articles per month without a subscription
Join now for unlimited access
Try first month for just £1 / $1 / €1
Edward Pickering is a writer and journalist, editor of Pro Cycling and previous deputy editor of Cycle Sport. As well as contributing to Cycling Weekly, he has also written for the likes of the New York Times. His book, The Race Against Time, saw him shortlisted for Best New Writer at the British Sports Book Awards. A self-confessed 'fair weather cyclist', Pickering also enjoys running.