Beaconsfield gets £500,000 cycling improvements
Buckinghamshire town's cycle network to be upgraded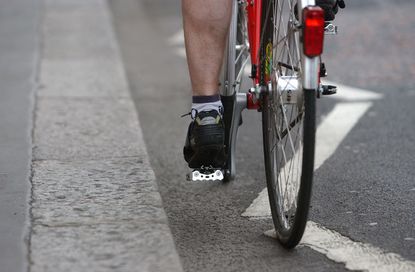 By Chris Marshall-Bell
Cycle improvements at a cost of £500,000 is set to begin in Beaconsfield, Buckinghamshire.
The town's cycle network will be upgraded with new cycle lanes, cycle-specific signs, traffic calming measures, raised pedestrian crossings and a mini roundabout.
Due to begin on Monday, July 14, the work will take six weeks to complete and is intended to benefit cyclists in the area, in particular those who travel to the train station.
The government is part-funding the three-part scheme. Scheme one is centred around Station Road; scheme two between Holtspur to Beaconsfield rail station where cycle signage is to be introduced; scheme three will create a path over the railway line and a shared use pedestrian and cycle route.
The approved plans comes after 180 cover cycle parking spaces were unveiled at Beaconsfield railway station in April.
Ruth Vigor-Hedderly, of Bucks County Council, said: "This type of scheme has seen success in other parts of Buckinghamshire and I hope Beaconsfield sees similar results."
Thank you for reading 20 articles this month* Join now for unlimited access
Enjoy your first month for just £1 / $1 / €1
*Read 5 free articles per month without a subscription
Join now for unlimited access
Try first month for just £1 / $1 / €1