BEHIND THE SCENES AT THE TOUR OF SPAIN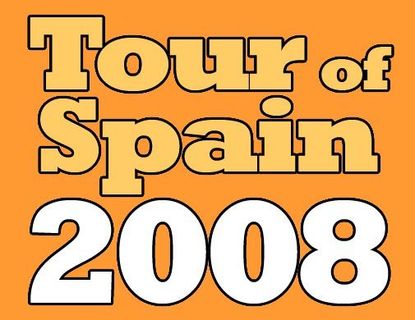 This is the last year that the Tour of Spain?s leader?s jersey will be gold. Next year the jersey will go back to red - the colour last used in the Vuelta in 1945. The problem with gold, apparently, is that it?s too similar to the yellow used in the Tour de France.
169 of the 170 riders taking part in the Vuelta have been tested by the UCI inspectors - both for hematocrit levels and for the biological passport. All of them have received the green light to race.
Rider number 170, Remi Di Gregorio, has arrived late in Granada and has not yet been tested. The Francaise des Jeux climber missed his flight, apparently after mislaying some personal documents.
Britain?s one rider in this year?s Tour of Spain is Credit Agricole?s veteran sprinter Jeremy Hunt. On the long list for C.A.?s Tour de France team, Hunt was not selected at the last minute. Following the team?s announcement that it is folding, Hunt has yet to be linked with any squad for 2008. A good ride in Spain could increase his chances of finding one.
He was supposed to be the big foreign challenger, but in fact Damiano Cunego (Lampre) has said that his only objective in the Vuelta is a stage win. Keep an eye out, though, for Robert Gesink - the young Rabobank rider could well cause a few surprises
Never say never. According to Spanish sports daily MARCA, Scott-American Beef, the former Saunier team, have launched a last-minute legal bid to get in the Vuelta. Saunier were excluded from the Vuelta after Riccardo Ricco?s positive for EPO in the Tour de France. A decision is expected on the Friday before the race starts.
TOUR OF SPAIN LINKS
Tour of Spain on Eurosport (schedule)
Tour of Spain - still a week too long?
Tour of Spain kicks off this weekend
Thank you for reading 20 articles this month* Join now for unlimited access
Enjoy your first month for just £1 / $1 / €1
*Read 5 free articles per month without a subscription
Join now for unlimited access
Try first month for just £1 / $1 / €1