Beryl Burton granted Freedom of the City of Leeds
British cycling legend Beryl Burton posthumously awarded freedom of her home city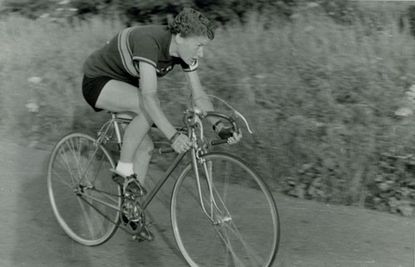 Beryl Burton, who dominated the women's cycling scene in Britain from the 1950s to the 1980s, has been granted the Freedom of the City of Leeds.
Burton was the world road race champion in 1960 and 1967 and world champion on the track in the individual pursuit in 1959, 1960, 1962, 1963 and 1966. She claimed silver in the event three times and bronze four times.
Domestically, Burton won 72 national individual time trial titles and 24 national road titles. She also set a new 12-hour time trial record of 277.25 miles in 1967 that wasn't beaten by a man until 1969.
Known as 'BB', she died in 1996 aged just 58. Her legacy, however, still lives on and she joins an acclaimed list including Nelson Mandela and Winston Churchill in receiving the Freedom of the City of Leeds.
The posthumous accolade was collected by her daughter Denise Burton-Cole, her husband Charles and their grandchildren.
Denise told the Yorkshire Post: "Her roots were in Leeds, she was a Leeds lass. We are very proud of her achievements, and very proud that her name will be amongst such great people in history."
To read Cycling Weekly's in-depth look back at Beryl Burton's career and life, click here.
From the 50s to the 80s, Beryl Burton dominated British women's racing, CW looks back at her prolific career
Thank you for reading 5 articles this month* Join now for unlimited access
Enjoy your first month for just £1 / $1 / €1
*Read 5 free articles per month without a subscription
Join now for unlimited access
Try first month for just £1 / $1 / €1