Breeze campaign falling short of initial target
50,000 women have taken part in British Cycling's initiative - 30,000 off their aim.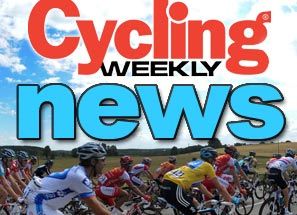 By Chris Marshall-Bell
The British Cycling-backed Breeze campaign, which aimed to get over 80,000 more women cycling, requires an additional 30,000 more women to reach its target.
Figures released from BC state that over 50,000 more females have engaged in female-friendly programmes in the past three years.
At its 2011 launch, the principle objectives were to get over 80,000 women back on a bike or riding for the first time. It aimed to make 20,000 of them regular riders by 2014.
Breeze is funded by the National Lottery via Sport England's Active Women's Fund and has attracted the new riders through initiatives such as the 10,000-plus free rides across 216 communities that are led by Breeze Champions.
The figures reveal that over five million women ride their bike, at a benefit of £50 million to the cycling economy, but over a million of women are averse to riding due to road safety fears and having no companions on rides.
Though the figures are below target, Olympian Emma Pooley, a Breeze ambassador, is still happy to see thousands more women riding.
She said: "It's fantastic to see so many women engaged with cycling.
"Though it was great to see so many people support riders in the Tour De France, the sport continues to be male-dominated and focused so getting girls involved at grassroots and encouraging community women's cycling is so important."
Thank you for reading 20 articles this month* Join now for unlimited access
Enjoy your first month for just £1 / $1 / €1
*Read 5 free articles per month without a subscription
Join now for unlimited access
Try first month for just £1 / $1 / €1