Brian Robinson and Albert Hitchin head star line up for Golden Reunion in Leeds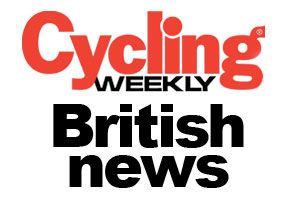 Top roadies and trackies from the past will reunite with  compatriots at the second annual Golden Reunion at Leeds Hilton this Saturday (February 27) for an evening of cycling banter and leg pulling which last year went through to breakfast.
This year's guests include  Brian Robinson, who in 1958 became the first Brit to win a stage of the Tour de France, Albert Hitchin who ruled the roost at home, Super Sid Barras who replaced him as top home pro in the 70s, plus track and road star Reggie Barnet and former national road champion Doug Dailey MBE.
The evening is organised by another former national champion, Liverpool's Pete Matthews, who warns don't bother coming unless you're up for a laugh!
Cost is £120 for twin room, dinner and breakfast.  There is a meal-only price for locals not staying over. Climax of the weekend is a Sunday morning ride. Proceeds will be donated to the Dave Rayner Fund.
Details: Pete Matthews, 0151 924 9311. Or 07968 180 313.
Subscribe to Cycling Weekly magazine>>