BRIT AIMS TO BREAK RAAM RECORD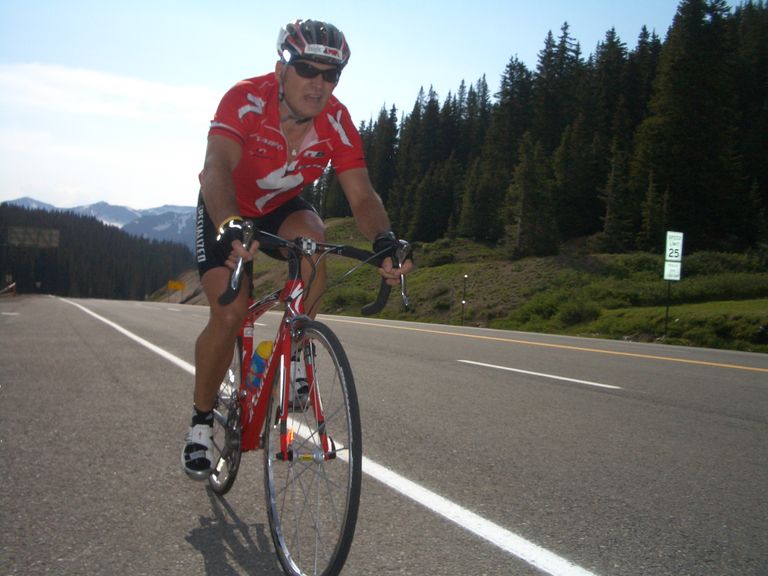 A British competitor is crossing the American continent in the longest bike race in the world.
Jim Rees is the only British rider in the Race Across America (RAAM), a 3,000-kilometre challenge from Oceanside, California, to Atlantic City, New Jersey.
The RAAM started on Sunday June 10th, and the winner is expected to take between nine and 10 days to complete the course, at an average speed of 12 miles per hour. Rees is aiming to break the British record for the RAAM, which stands at 11 days, 22 hours.
44-year-old Rees, who completed the RAAM in 2005 as part of a four-man team, is riding solo for the first time. As well as the huge daily distances and the obstacle of the Rocky Mountains, riders have to contend with sleep deprivation and fatigue, which necessitates a large back-up crew.
Rees will be supported by two doctors, a chiropractor, nutritionist, massage therapist and mechanic, as well as logistical experts.
?After two days, I won?t really know what?s going on around me and this is where my crew takes over and basically sees me through to the end,? says Rees.
"This is a fabulous opportunity, but daunting," he continues.
Rees is riding the RAAM to raise money for Team Inspiration, a not-for-profit group which aims to help schoolchildren in the UK achieve their potential.
"I'l be crossing 14 states and coping with 150,000 feet of climbs, scorching deserts and mountain snow. But that's why Team Inspiration exists - we lead by example."
To follow Rees?s progress, go to the RAAM website at www.raceacrossamerica.org, or visit the Team Inspiration website at www.teaminspiration.co.uk where you can also make donations.