BRITISH CYCLING APPOINTS NEW CHIEF EXEC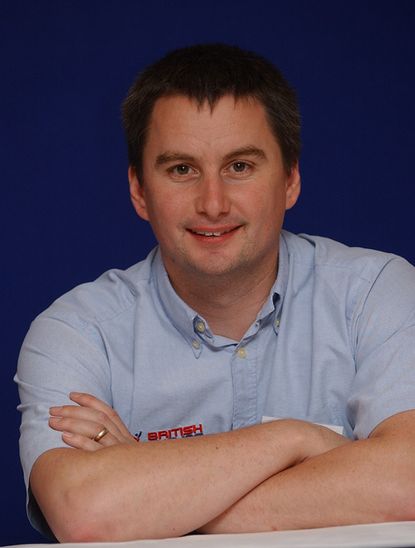 British Cycling, the organisation responsible for governing the sport of cycling in Britain, has announced that current chief executive Peter King is to stand down at the end of the year, with deputy chief executive Ian Drake taking his place.
The news was revealed at British Cycling?s annual National Council meeting on November 15, where President Brian Cookson announced the board?s appointment of Drake as chief executive from January 1, 2009. King will continue to work with British Cycling as an executive director and focus on external projects linked to London 2012 and other stakeholders.
Commenting on the news, Cookson said: ?I would like to thank Peter King for the superb job he has done over the last 12 years.
?It is no exaggeration to say that he has been pivotal in transforming British Cycling from near-bankruptcy to a world-leading governing body with a reputation for consistently delivering on its objectives. Thanks to Peter, British Cycling is recognised at the highest levels of government as a sound, effective, and reliable body, and the benefits of this can be seen in the achievements and developments in our sport over the past 12 years.?
Drake has worked with British Cycling since 1996, when he worked as a consultant on the development of young people?s programmes in schools and clubs. This laid the foundation?s for British Cycling?s successful Go-Ride youth coaching programme.
From 1998, Drake led the development and funding submission for the World Class Start and Potential programmes to support British Cycling?s vision of becoming the world?s number one cycling nation by 2012. This led to the creation of British Cycling?s renowned talent identification and development programmes.
In 2000, Drake continued this work when he as was appointed as national talent co-ordinator and implemented the Talent Team programme. This has nurtured the likes of Beijing Olympic medallists Steven Burke and Ed Clancy along with riders such as Lizzie Armitstead, David Daniell and Anna Blythe who are now emerging as athletes with the potential to win medals at London 2012.
Since 2004, Drake has had responsibility for all British Cycling?s Sports Council funding submissions and has been the driving force behind the current 2005 to 2009 'UK Wide One Stop Plan', which has brought unprecedented growth in the sport at all levels. Over the past 18 months he has increasingly taken on more responsibilities as deputy chief executive.
Drake?s appointment as chief executive is being hailed by British Cycling as a 'natural succession for British Cycling to ensure stability, future success and growth in the run up to and beyond London 2012.'
RELATED LINKS
Interview: Ian Drake
Thank you for reading 20 articles this month* Join now for unlimited access
Enjoy your first month for just £1 / $1 / €1
*Read 5 free articles per month without a subscription
Join now for unlimited access
Try first month for just £1 / $1 / €1