BRITISH CYCLING LAUNCH ONLINE SPORTIVE ENTRY SYSTEM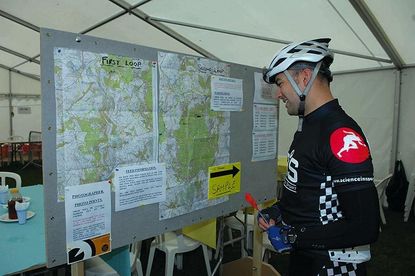 The Everyday Cycling department of British Cycling have announced the creation of an online entry system specifically designed to help sportive ride organisers and riders simplify their entry procedure.
According to a press release by Everyday Cycling, the internet-based system allows event organisers to promote an event online and riders can register for the event, purchase any additional event services on offer and pay for their entry on-line. The system offers fast-track entry for British Cycling members and Everyday Cycling registered users, with all riders receiving an immediate email response confirming entry to the event and event information.
The system has already been used for the registration of 5,000 participants for the British Cyclosportive last July. So far only the Forest of Dean Spring Classic, the Tour of Pembrokeshire and the Dartmoor Classic Cyclosportive are using the system but Everyday Cycling hopes other organizers will sign-up in the future to help riders and organizers simplify their entry systems as sportive riders grow in popularity.
Further good news comes from the British Cycling website, which reveals a similar system is also being created for competitive events, with a full launch expected in the New Year.
EXTERNAL LINKS
www.britishcycling.org.uk.
Thank you for reading 20 articles this month* Join now for unlimited access
Enjoy your first month for just £1 / $1 / €1
*Read 5 free articles per month without a subscription
Join now for unlimited access
Try first month for just £1 / $1 / €1