British endurance cyclist Mike Hall killed in collision with vehicle in Australian race
Founder of Transcontinental Race dies while competing in Indian Pacific Wheel Race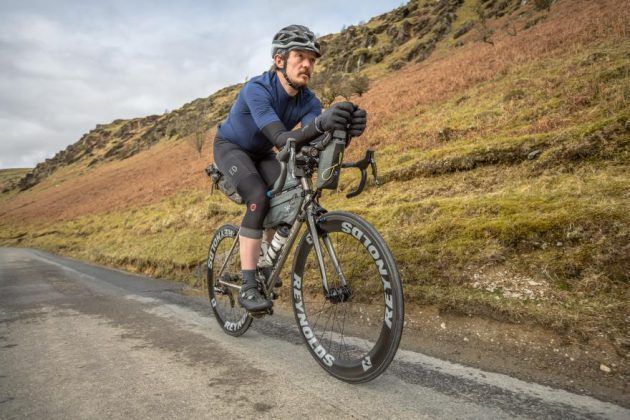 (Image credit: Kinesis)
Mike Hall, a British endurance cyclist, has died while competing in a long distance race in Australia.
Hall was nearing the end of the Indian Pacific Wheel Race, a 5,500km race across Australia, when he was struck by a vehicle early on Friday morning just south of Canberra.
>>> Search or use up and down arrow keys to select an item. Fundraising page raises £20,000 in five hours for family of endurance cyclist Mike Hall
The circumstances surrounding Hall's death are currently being investigated by local police, with race organisers cancelling the event with immediate effect.
Hall was well-known in the world of endurance cycling, having founded the Transcontinental Race, an annual race across Europe, in 2013, and breaking the round-the-world record with a time of 91 days and 18 hours in 2012.
In a statement, organisers of the Indian Pacific Wheel Race extended their condolences to Hall's family, and described his death as "a great loss to the global cycling community".
"The Indian Pacific Wheel Race joins the family, loved ones and friends of Mike Hall in mourning his death. Mike was killed in an incident with a vehicle this morning," read the statement.
"Our deepest sympathies go to Mike's family and to all those who knew him. Mike will be sorely missed.
"Winner of the 2012 World Cycle Race, a two-time winner of the Tour Divide, and 2014 winner of the TransAm Bicycle Race, Mike revelled in the spirit and adventure of ultra-endurance cycling events.
"Mike's efforts in both raising money and the spirits of others were tremendous and he leaves an incredible legacy."
A tribute ride will be held in Sydney on Sunday, with details to be released in due course.