Bury Metro bring back The Rake - the 'richest' race on the planet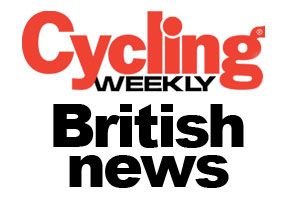 The Rake is back after a year's absence, at the request of Bury Metro, the Local Authority on Sunday, October 11.
This Lancashire Road Club hill-climb was once billed as the "richest" event on Earth by promoter Peter Graham - on the basis that few other events offer a grand for a little over two minutes work. And this year's event has over £1000 in prizes on offer.
Venue, as ever, is at Ramsbottom (not as per CTT handbook) and huge crowds are expected to line the steep slopes for the noon start. The course has twice been used for the National Hill-Climb championship, in 1999 when Jim Henderson won and in 2005 when Ben Greenwood took the honours.
The Tour of Britain has also been routed up The Rake.
Over the years, a veritable who's who of cycling stars have done battle with the hill-climb specialists on these vicious slopes. Men like Tour de France yellow jersey Chris Boardman, former Tour of Spain points winner Malcolm Elliott, Hour record holder Graeme Obree, multi time trial champion Michael Hutchinson.
The 970-yard climb has an average gradient of 1-in-7 and steepest sections of 1-in-4. Graham himself once held the course record, in 2 minutes 18 seconds.
The current record is held by former hill-climb champion Jeff Wright, in 2-14. There are prizes for all categories, seniors, juniors, women, veterans. Plus a special prize for any lady trike, tandem or juvenile.
Trike, tandem? On a 25-per cent gradient? Enough to make your eyes water. The Mayoress of Bury will present the prizes at the nearby hostelry, the "Shoulder of Mutton", after the event.
Entries £7, to Peter Graham, Beechwood Lodge, Bury Road, Tottington, Bury, BL8 3DS. Tel: 01204 883865.
Thank you for reading 10 articles this month* Join now for unlimited access
Enjoy your first month for just £1 / $1 / €1
*Read 5 free articles per month without a subscription
Join now for unlimited access
Try first month for just £1 / $1 / €1
Keith Bingham joined the Cycling Weekly team in the summer of 1971, and retired in 2011. During his time, he covered numerous Tours de France, Milk Races and everything in-between. He was well known for his long-running 'Bikewatch' column, and played a pivotal role in fighting for the future of once at-threat cycling venues such as Hog Hill and Herne Hill Velodrome.