Calling all Marmotte riders: CW to the rescue!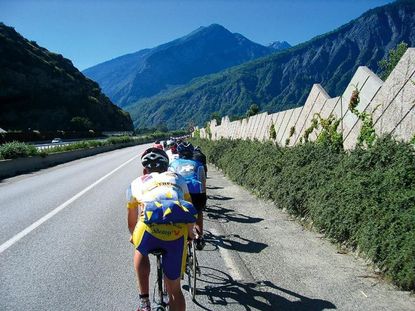 Calling all Marmotte riders. Did you realise that this super-challenging French Alps cyclo-sportive is now just 11 weeks away?
If that thought sends a shiver of panic down your spine then read on. The CW fitness team are looking for three riders to help with their final preparations for the event.
You'll be given expert nutrition and training advice plus products to help you with your riding leading up to the event and on the day.
But first we want to know why you need our help. How or why have your preparations not gone to plan?
Let us know what training you've done so far and what your targets for the Marmotte are - and whether you still think you can achieve them.
To be considered email Hannah_Reynolds@ipcmedia.com.
Please note, to be eligible you already need to have a confirmed entry.
Thank you for reading 20 articles this month* Join now for unlimited access
Enjoy your first month for just £1 / $1 / €1
*Read 5 free articles per month without a subscription
Join now for unlimited access
Try first month for just £1 / $1 / €1