Canyon Ultimate CF and Fabric bottles among winners of 2016 Design and Innovation Awards
The Design and Innovation Awards aims to "shape the bicycle world in a positive way" and has handed out its awards for 2016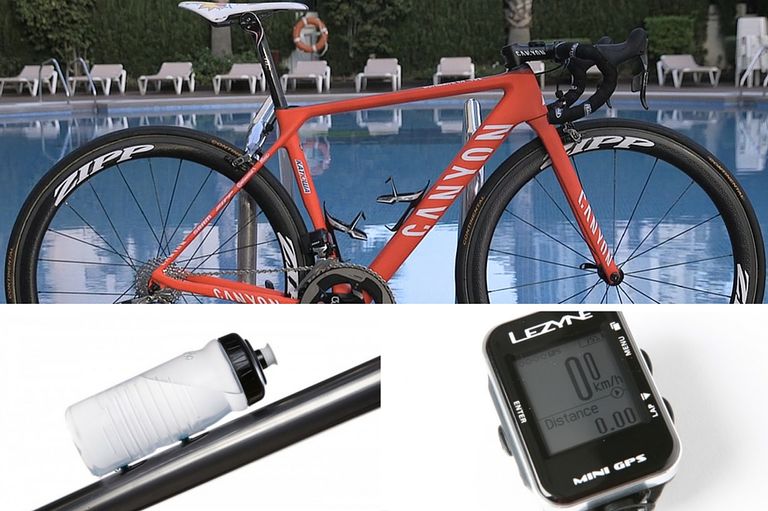 Alongside the big name brands, smaller manufacturers were among the winners at the 2016 Design and Innovation Awards with the likes of Fabric and Zwift mixing it with cycling behemoths Trek and Canyon.
Fabric's 'revolutionary' cageless bottle concept picked up a DI.A Gold Award, along with five other innovative products, such as the Trek Madone race bike and Scott Genius LT 700 mountain bike.
Canyon, meanwhile, picked up an award for the Ultimate CF SLX 9.0 aero bike, commended for its "clean design" and "perfect aerodynamics".
The Design and Innovation Awards says its mission is to shape the bicycle world in a positive way, serving as a forum for creativity, visionary ideas and the industry's most innovative products.
Other winners that have been featured on Cycling Weekly include the Lezyne Mini GPS and the Lazer Z1 and Lifebeam helmets.
Turbo training software Zwift also picked up an award, with judges commenting: "With their new software Zwift have created a revolution, embracing the best of gaming technology and fusing it with fitness analysis to transform the lonely pursuit of indoor training into a fun, social experience."
For a full list of winners, visit the DI.A website.