Chris McNamara tops Surrey League prize fund rankings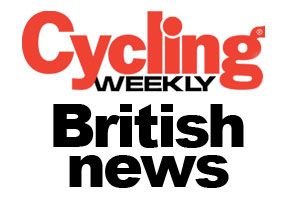 Chris McNamara of Corley Cervélo topped this year's Surrey League prize fund while VC Meudon scooped up the team prize.
With £3 per point awarded at the Revolutions 5-day - where McNamara won a stage - and £2 per point given for all other races, the Corley Cervélo rider was the highest-ranked in terms of prize money.
In the team classification, VC Meudon took the honours, largely thanks to Jamie Newall and David Creeggan. It was the closest the team ranking has ever been, with four teams all taking home over £1,000 in prize money.
The Surrey League was set up in 1983 by former professional Keith Butler and now has a turn over of £120,000 a year. It promotes over 100 events a year including road races, handicap events and time trials.
Since its inception, the top five earning clubs - The Festival, Twickenham CC, VC Meudon, Norwood Paragon and the South Western - have won over £83,000 between them.
Individual prize fund rankings

1. Chris McNamara (Corley Cervélo) £430
2. Lee Smith (Felt Racing) £293
3. Steven Saunders (Kingston Wheelers) £281
4. David Creeggan (VC Meudon) £278
5. Roger Smith (Wildside RT) £267
Team rankings

1. VC Meudon £1,238
2. London Dynamo £1,180
3. Norwood Paragon £1,058
4. Kingston Wheelers £1,003
5. Wildside RT £719
External links
Thank you for reading 20 articles this month* Join now for unlimited access
Enjoy your first month for just £1 / $1 / €1
*Read 5 free articles per month without a subscription
Join now for unlimited access
Try first month for just £1 / $1 / €1