Confirmed: Geox to replace Footon as Gianetti's sponsor, Faiers uncertain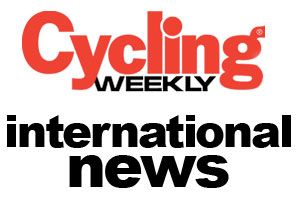 Italian footwear company Geox agreed today to take over sponsorship of Mauro Gianetti's Footon-Servetto team in 2011.
Switzerland's Gianetti formalised the agreement with Geox owner, Mario Moretti Polegato. Polegato's company is based in Italy's Veneto region and he is interested in signing the region's top star, Damiano Cunego.
"It's a medium-to-long-term project," said Gianetti. "I believe around three to four years."
Brit Tom Faiers turned professional with Gianetti's team this year, but is currently sitting out due to a rare heart syndrome. Gianetti is still uncertain which riders he will sign and if Faiers will have his place next year.
"He is a great cyclist and has shown progression this year," Gianetti added. "The important thing is for us to wait until his exams come back, his health comes first."
The Italian press originally reported that Polegato agreed to the five-year, €50 million contract, but Gianetti was unclear on the terms. In the last days, Tuttobiciweb reported that the team's licence will switch from Spanish to Swiss and will become Geox's, though. Gianetti confirmed that the operation of the team will be a collaboration between him and Geox.
Former Barloworld team manager, Claudio Corti, may become the head sports director.
Polegato is one of the wealthiest executives in Italy. The company, based in Treviso, had €865 million in sales last year, 60 percent coming from abroad. It joined Cunego's current team, Lampre as a sub-sponsor in March.
Gianetti has held his Spanish ProTour licence since 2005 with team Saunier Duval. After the Riccardo Riccò doping scandal at the 2008 Tour de France, the team changed sponsors to Fuji and this year, Footon-Servetto.
Thank you for reading 20 articles this month* Join now for unlimited access
Enjoy your first month for just £1 / $1 / €1
*Read 5 free articles per month without a subscription
Join now for unlimited access
Try first month for just £1 / $1 / €1