COOKE AND POOLEY TO RIDE RAS DE CYMRU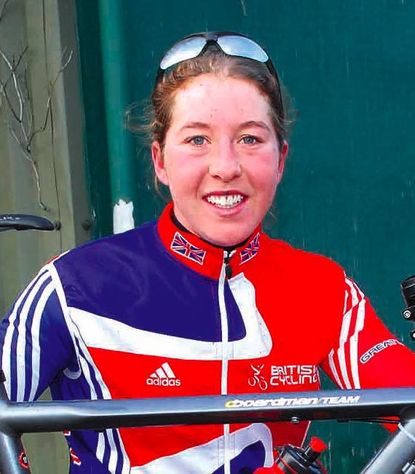 Nicole Cooke and Emma Pooley will don their Great Britain jerseys to take part in this July's Lifeforce Ras de Cymru.
Team manager Julian Winn confirmed today that Cooke (pictured) and Pooley are riding the six-stage Lifeforce Ras de Cymru over July 2-6 at the University of Wales Campus, Newport, Gwent. The two riders will form the GB team with one other member, as yet to be announced. There will also be another team entered under the Halfords-Bikehut guise.
Del Delaronde, CEO of sponsors Lifeforce commented on the news, "It is great to see two Lifeforce 'old' girls riding the race. We have supported Nicole for almost a decade and continue to follow her career with interest. Emma Pooley rode the Lifeforce Ras as the only girl in 2005 so already knows how tough the race is. It will be an interesting and exciting event which I am delighted to support for the fourth year running."
Pooley is currently fifth in the UCI Women's World Cup overall standings, having won the Trofeo Alfredo Binda in Italy. Cooke has taken a slightly more low-key approach to the World Cup so far than in previous years as she has August's Beijing Olympic road race firmly in her sights.
The six stage, five-day Lifeforce Ras de Cymru is open to individual riders and teams (including composite teams) of three or four riders of second, third, fourth, women (all categories), veteran or junior British Cycling category status at the time of entering the race. There are very few places remaining, so any interested riders should contact the organisers immediately.
LIFEFORCE RAS DE CYMRU: STAGES
Stage 1, July 2, Llangybi-Llanhennock, 4 miles
Stage 2, July 3, TBC, 40-50 miles
Stage 3, July 3, Abergavenny/Raglan/Abergavenny, 15 mile TTT
Stage 4, July 4, Usk, 68 miles
Stage 5, July 5, Storey Arms/Brecon/Defynnog, 60 miles
Stage 6, July 6, Abergavenny/Three Cocks/Llangynidr, 60 miles
EXTERNAL LINKS
Thank you for reading 20 articles this month* Join now for unlimited access
Enjoy your first month for just £1 / $1 / €1
*Read 5 free articles per month without a subscription
Join now for unlimited access
Try first month for just £1 / $1 / €1