COOKE'S TEAM STILL SEARCHING FOR MAIN SPONSOR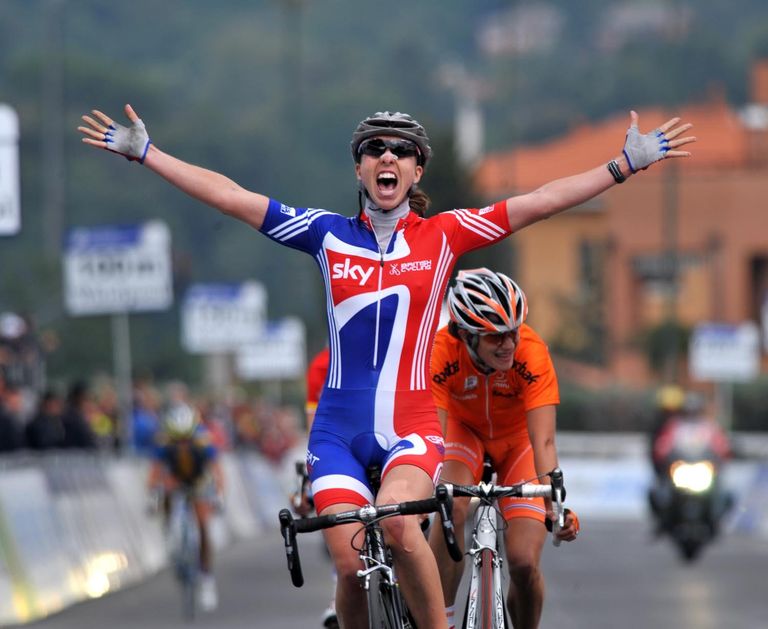 Anyone interested in sponsoring an Olympic and World Champion? Nicole Cooke?s team for 2009 is up and running, but still lacking a main backer.
Nicole Cooke had her best ever year as a cyclist in 2008, with gold medals in Beijing and Varese finally, and rightly, making the Welshwoman a household name across the United Kingdom.
But for the potential sponsors of a Cooke-led team that still doesn?t appear to be good enough. As Cooke pointed out recently on the BBC Sports Personality of the Year programme, her new team for 2009 is still lacking a main backer.
For now, the new squad will remain known as Vision1 Racing, the company which owns the team - until that elusive new sponsor comes around.
?We?re like High Road,? said team manager Stefan Wyman, referring to the company behind the Columbia ProTour team who had to support the squad financially when T-Mobile's sponsorship ended.
?The team will go ahead, but without that major name on the jerseys. It?s a great opportunity for any new companies wanting to come into cycling right now - and no one can deny it?s got a very high profile at the moment in the UK.?
Wyman admits that the lack of sponsors is very much a sign of the rough economic times, but he also is upbeat about the potential returns for any backer sponsoring the United Kingdom?s number one women?s road cyclist and her team-mates.
?The return from a financial commitment into women?s cycling in terms of publicity could hardly be higher. Compared with other sports cycling is very accessible.?
?We?ll be doing a single race program, mostly World Cups and a few stage races. A ProTour team might have a dozen support vehicles and 250 bikes, we don?t need the same level of financial commitment.?
Wyman is adamant that the team has enough sponsorship through smaller backers to remain afloat throughout 2009, come what may.
?We?ve presented our project to the UCI and it?s been accepted. I?ve been working in women?s cycling for five years and the UCI know and trust what I do.
?It?s out of the question that the team will suddenly come unstuck financially mid-way through the year. While we?re waiting, we?ll just have to push forward without it.?
The team has other areas still left to finalize. It is currently searching for a service course and headquarters, which will probably be in southern Switzerland or northern Italy, close to Cooke?s European base.
The plan is for the team to start racing in early March. Hopefully by that time, that new sponsor?s name will be in pride of place on the team?s jerseys.
RELATED LINKS
Nicole Cooke: Rider Profile
Interview: Cooke fulfils her destiny
Cooke powers to gold in World Championships
Gold for Nicole Cooke in women's Olympic road race